Ask a Vegan Baker
Our community would love to help you with your vegan baking questions. Please log in to ask or answer a question. Want to be on the Ask a Vegan Baker answer team? Contact us! acdouglas
Offline
Hi everyone,

I was wondering if anyone had suggestions on vegan sugar, cream, honey, etc. substitutions?

I live in the Maryland area, if anyone could recommend some good shops nearby! Thank you so much!
Accepted Answer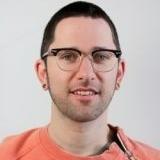 Mattie
Offline
Hi Elley77!
My recommendation on shopping vegan is to just "do the best you can". Make it a fun opportunity to discover new foods and cooking methods because there are minute non-vegan trace ingredients in so many foods and it's just not worth getting worked up about them. I've seen people get really stressed about trying to eliminate every single non-vegan atom from their diet!
I would also recommend getting in the habit of reading the ingredient labels of what's in your food. If I were to stop being vegan tomorrow, I'd still keep reading ingredient labels because I'm so used to paying attention to what's going into my body. Paying attention to what goes into your body is a great habit to get into in a world that's loaded with hyper-processed foods at every turn.
Here's a list of animal-derived ingredients you can refer to to make sure what you buy is vegan:
http://www.veganbaking.net/resources/animal-ingredients-list
Just explore. Shopping for vegan food is all about keeping an open mind, being informed and having fun doing it!

Accepted Answer

Elley77

Offline

Accepted Answer

acdouglas

Offline

Hey Mattie!

Thank you so much! I didn't know there were non-dairy creamers available! Shows you just how new to the vegan lifestyle I am, huh?

I looked into agave syrup and apparently it's a little sweeter and thinner than honey- I'm all for that! Thank you so much for your help; I'll be sure to keep you updated on my journey!

Accepted Answer

Mattie

Offline

Hi acdouglas! Local health food stores usually carry turbinado sugar which is usually vegan. Whole Foods has sugar specifically labeled as vegan sugar. These stores also carry things like So Delicious non-dairy creamer which works great for a cream substitute. As far as honey is concerned, agave syrup works well as a stand-in. I used Google Maps to find a bunch of them in the Maryland area. Good luck!
Your Reply
---

Please login to post a reply
You will need to be logged in to be able to post a reply. Login using the form on the right or register an account if you are new here.
Register Here »