Ask a Vegan Baker
Our community would love to help you with your vegan baking questions. Please log in to ask or answer a question. Want to be on the Ask a Vegan Baker answer team? Contact us! Boricua65
Offline
i want to double this recipe, can you tell what I need to watch for?
I use a mix of 1/2 tsp. of BP and 1 oz of Mori-nu tofu for each egg.
Ingredients
* 2 sticks (1 cup) unsalted butter, room temperature, plus more for pans
* 1 1/2 cups all-purpose flour, plus more for pans
* 1 1/2 cups cake flour (not self-rising)
* 1 tablespoon baking powder
* 1/2 teaspoon salt
* 1 3/4 cups sugar
* 4 large eggs
* 2 teaspoons pure vanilla extract
* 1 1/4 cups milk
Accepted Answer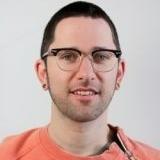 Mattie
Offline
Hi Boricua65!
Without seeing the recipe steps it's difficult to make a recommendation. Also, veganizing recipes with 4 eggs or more is usually very difficult and definitely not possible with a tofu egg substitution. I recommend finding a different recipe (I assume this is a basic cake recipe), preferably one that's already vegan so you don't even need to worry about veganizing it in the first place.
Here's a recipe for a Classic White Cake
http://veganbaking.net/cakes/76-white-cake
Here's a recipe for cupcakes that can also be used as a classic white cake batter:
http://veganbaking.net/cakes/559-vanilla-cupcakes-quick-bread-method
Good luck!
There are no replies here yet.
Your Reply
---

Please login to post a reply
You will need to be logged in to be able to post a reply. Login using the form on the right or register an account if you are new here.
Register Here »