Ask a Vegan Baker
Our community would love to help you with your vegan baking questions. Please log in to ask or answer a question. Want to be on the Ask a Vegan Baker answer team? Contact us! heartsandminds
Offline
I love chocolate chip cookies but most recipes seem to call for a lot of oil/margarine. Back when I used eggs I had this recipe that only called for 1/4 cup of olive oil along with two eggs and they came out great. I've been trying to veganize it (with two flax eggs) but the result is rubbery cookies that I have to toss each time. Is there a way to come up with a cookie recipe with less oil? The most important aspect for me is the way cookies spread while baking! (weird i know, but I just love when the ball shaped dough actually spreads during baking to form cookies) In my attempts so far, they never really spread, which I guess has to do with the amount of oil? I would appreciate any tips!

(fyi the recipe i used also called for 2-1/4 cups flour, 1tsp baking soda, 1-1/4 cup brown sugar etc.)
Accepted Answer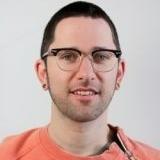 Mattie
Offline
Hi heartsandminds,

The two eggs that were added in the original recipe likely added about 2 Tablespoons of additional fat to the overall cookie recipe, along with naturally occurring lecithin, which allows fat and water to mix together and allow for a more moist and chewy texture.

I love cookies that spread during baking too. It seems to often make them crispy on the outside and chewy on the inside which is a characteristic I prefer in many cookies.

If I were to veganize this recipe, I would start with adding about 2 Tablespoons of vegetable oil to make up for the absence of the eggs, use the flax egg replacer you were using before and add 1 teaspoon liquid soy lecithin. The lecithin will allow the oil to give you more "bang for your buck" and also allow them to spread a little more during baking.

If you give it a shot, let me know how it works out. Good luck!
There are no replies here yet.
Your Reply
---

Please login to post a reply
You will need to be logged in to be able to post a reply. Login using the form on the right or register an account if you are new here.
Register Here »