Vegan Marzipan Bonbons

Mattie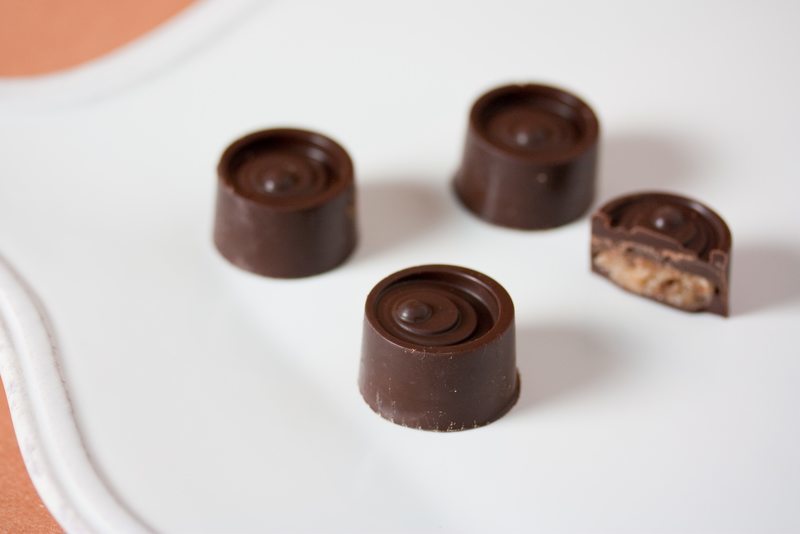 One of the reasons marzipan goes back ages is because it's extremely versatile. It can be used for anything from cake decorations, fillings in cookies and pastries or in this case, a center in this Vegan Bonbon recipe. A touch of almond extract brings out some extra flavor so it can compete on the same level as the chocolate. This recipe uses a
chocolate mold
. If you don't have one, place the marzipan balls in the freezer for an hour or so, roll them in melted chocolate, then place them on a parchment paper lined cookie sheet before returning them to the freezer for about another hour.
Find more
Almond recipes
on Veganbaking.net
Vegan Marzipan Bonbon Recipe
1 cup marzipan (half of this
Vegan Marzipan recipe
)
¼ teaspoon almond extract
8 oz semi-sweet chocolate
1) Melt the chocolate
Using a double boiler
, melt the 10 ounces of chocolate while stirring occasionally until there are no more solid pieces. Turn off the heat under the double boiler.
2) Coat the chocolate mold with chocolate then cool
Using a pastry brush, line the inside of the chocolate mold for each bonbon with melted chocolate so it's evenly coated but not filled. This should be done to make 30 or so bonbons. Place the chocolate molds in the freezer for about an hour.
3) Knead the almond extract into the marzipan then roll it into small balls
Place the marzipan on a clean surface and knead the almond extract into it for about one minute. Form the marzipan into ¾ inch balls. Cover them with a damp cloth or paper towel while the chocolate molds are in the freezer so they don't dry out.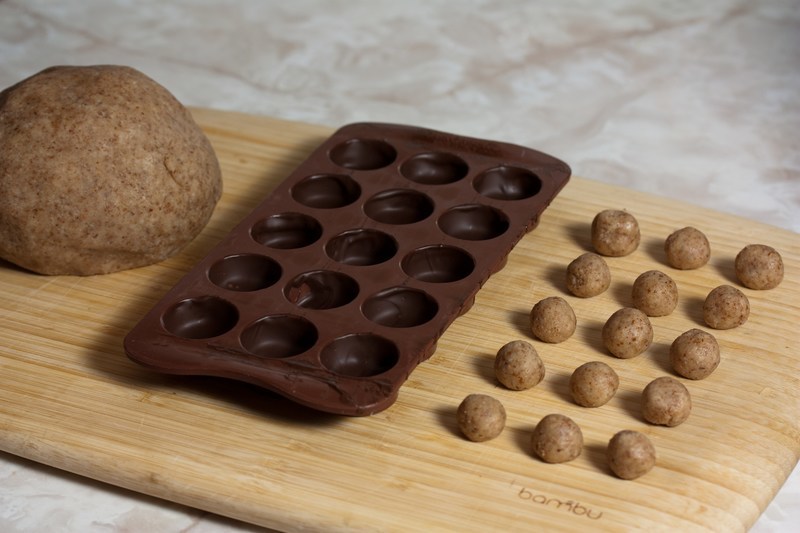 4) Press the marzipan balls into the chocolate mold
Remove the chocolate molds from the freezer and press the marzipan balls into the chocolate in the molds, being careful to not press too hard or risk cracking the chocolate. The marzipan will squish into place. Make sure that the marzipan is recessed into each chocolate mold about 1/8 of an inch so it can be covered with chocolate without being exposed.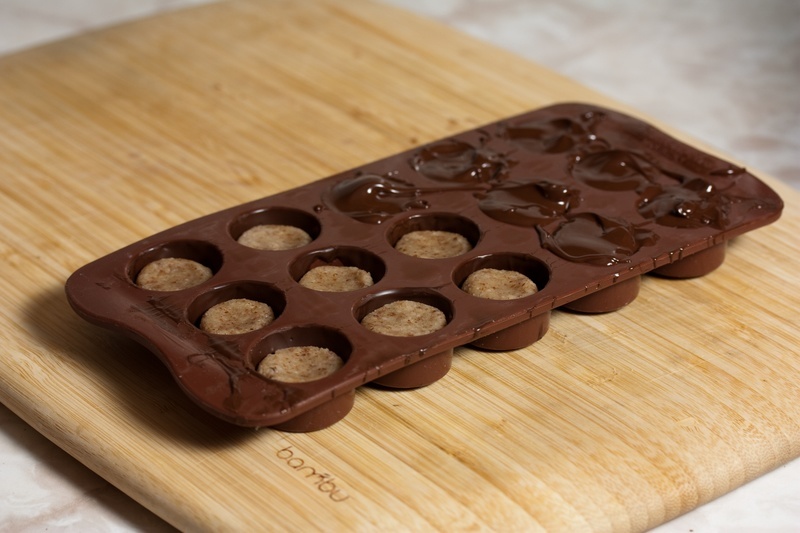 5) Cover the top of the marzipan with chocolate and allow to cool
Using a pastry brush or spoon, cover the top of each chocolate mold with chocolate. Scrape off the excess chocolate with a spatula so the bottom of the bonbon will be flat when it comes out of the mold. Place the chocolate molds in the freezer for another hour or so. Store them in a cool, dry place. This recipe makes about 30 Vegan Marzipan Bonbons.