Rich Vegan Coconut Frosting

Mattie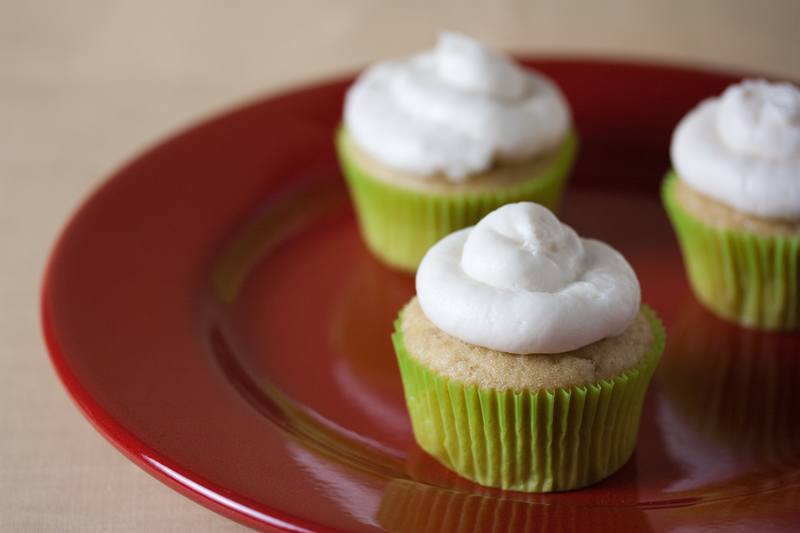 This Rich Vegan Coconut Frosting recipe is just bursting at the seams with coconut flavor. It's similar in flavor and texture to the frosting at
BabyCakes
bakery if you've ever been lucky enough to do a "shot" of theirs. This vegan frosting differs in that it takes advantage of
caramelizing sugar to the thread stage of 230F (110C)
where it contributes a smooth velvety texture. It also uses soy milk powder (not to be confused with soy flour) to improve creaminess and a dash of vanilla extract to tie it all together. A touch of agave syrup inhibits sugar recrystalization in the frosting. There is a delicate balance due to
coconut oil's tendency to melt above 76F (24C)
which is one of the caveats of using coconut oil in a frosting.
Be extremely careful if you choose to customize this recipe with your own flavor substitutions; adding too much liquid can make it excessively runny. You even have the option of using refined coconut oil if you want to go in a completely custom non-coconut flavor direction. When using this frosting and other coconut oil based frostings, try to keep your cake in temperatures below coconut oil's melting point or your frosting may slip slide away along with your sanity.
Find more
Coconut recipes
on Veganbaking.net
Rich Vegan Coconut Frosting Recipe
1 ¼ cups + 3 Tablespoons granulated white sugar
½ cup water
¼ cup soy milk powder
2 Tablespoons amber agave syrup or corn syrup
½ teaspoon salt
1 cup coconut oil (melted but as close to room temperature as possible)
1 teaspoon vanilla extract
¼ cup unsweetened shredded coconut (optional)
1) Caramelize your sugar mixture
In a small saucepan add the sugar, water, soy milk powder, agave syrup or corn syrup, salt and place over medium heat while whisking frequently until it starts to simmer. Insert a candy thermometer and bring the mixture to 230F (110C). Once the candy thermometer is inserted you don't need to worry about whisking because natural heat convection currents will do the mixing for you.
2) Whisk in the rest of the vegan frosting ingredients
Transfer the mixture to a mixing bowl and whisk in the coconut oil and vanilla extract. Transfer to the refrigerator for 1 hour then whisk again. Place the frosting back in the refrigerator for another 30 minutes. Add the shredded coconut if desired then beat until light and fluffy. If the frosting starts to get soft, place it back into the refrigerator for 15 to 30 minutes then check it again. Keep in mind that this frosting will have to be kept below about 76F (24C) and at or near room temperature for best results during frosting. Once at room temperature, this frosting holds it's shape.
Store the frosting in an airtight container in the refrigerator for up to 10 days. This recipe makes about 2 cups of Rich Vegan Coconut Frosting or enough for about one layer of an 8 inch diameter cake.