Ask a Vegan Baker
Our community would love to help you with your vegan baking questions. Please log in to ask or answer a question. Want to be on the Ask a Vegan Baker answer team? Contact us! alisaunt
Offline
Help! I'm allergic to soy (as well as dairy, corn, egg yolk, tomato... Not all relevant to my vegan desires, obviously, but all difficult). Oh: sensitive to canola, too. Without the curdling, can I make decent butter from almond, grapeseed, sunflower, or coconut oil or milk? I bought Pure brand sunflower margarine in Ireland earlier this month -- not bad -- but need to make something here, back home.
Thanks for any help you can give.
Accepted Answer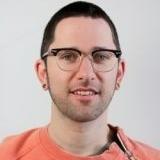 Mattie
Offline
I've been meaning to really expand the vegan butter section lately alisaunt and you're giving me some great ideas! Basically, if you go by my Regular Vegan Butter recipe and keep the ratios the same, you can throw almost anything in there as long as you keep the coconut oil intact. You should be able to use almond oil, grapeseed oil or sunflower oil.

For the milk portion, the curdling of a high protein milk such as soy milk is extremely beneficial for flavor development but you could still go without it and get good results. You could use almond milk (or regular milk if you weren't concerned about it being vegan).

Almond would be your next best milk after soy. I did a curdle test of numerous non-dairy milk and soy milk came in first with almond milk a distant second. All other non-dairy milks I tried didn't even get close to curdling and offering additional flavor development when 1 teaspoon apple cider vinegar was added to 1/2 cup non-dairy milk and allowed to sit for 10 minutes at room temperature. I recommend making home-make almond milk if you are able to- it has considerably more protein than store bought which will result in better texture and flavor development. Let us know how your vegan butter adventures work out and post the recipe here!
There are no replies here yet.
Your Reply
---

Please login to post a reply
You will need to be logged in to be able to post a reply. Login using the form on the right or register an account if you are new here.
Register Here »