Ask a Vegan Baker
Our community would love to help you with your vegan baking questions. Please log in to ask or answer a question. Want to be on the Ask a Vegan Baker answer team? Contact us! HayGurlHayCafe
Offline
Hi all, I have a recipe that calls for Stevia, but I would like to try using sugar. I know Stevia is much sweeter (not to mention more expensive) than sugar. Does anyone know the proper ratio to use when substituting? Are there other properties that one must account for?

Thanks--
EGN
Accepted Answer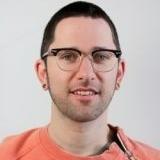 Mattie
Offline
Great question HayGurlHayCafe! I haven't baked with stevia before so I can only nudge you in the right direction. The rough substitution is to use 1 cup sugar per teaspoon of liquid or powdered stevia. But there are other variables: some stevia substitutes contain fillers such as maltodextrin that dilute the stevia which would affect the conversion. Also, if you're baking something that contains tart or bitter flavors, you may need to consider increasing sugar content slightly (after calculating your conversion) because it the sweetness will be somewhat diminished in this case.
When baking, sugar melts from its crystallized form and binds to water due to it being hygroscopic. Due to this, it would probably be a good idea to reduce the water content in your recipe. You might want to shoot for 1/2 less water-based-liquid per cup of sugar substituted, although this is a rough guess- pay attention to the consistency of your dough or batter and pay equally close attention to your baked item during baking. I don't expect you to get it in one shot but it should definitely be possible.
Good luck and definitely let me know what you find!

Your Reply
---

Please login to post a reply
You will need to be logged in to be able to post a reply. Login using the form on the right or register an account if you are new here.
Register Here »