Soyatoo Soy and Rice Whip Review - Which vegan whip creams the competition?

Mattie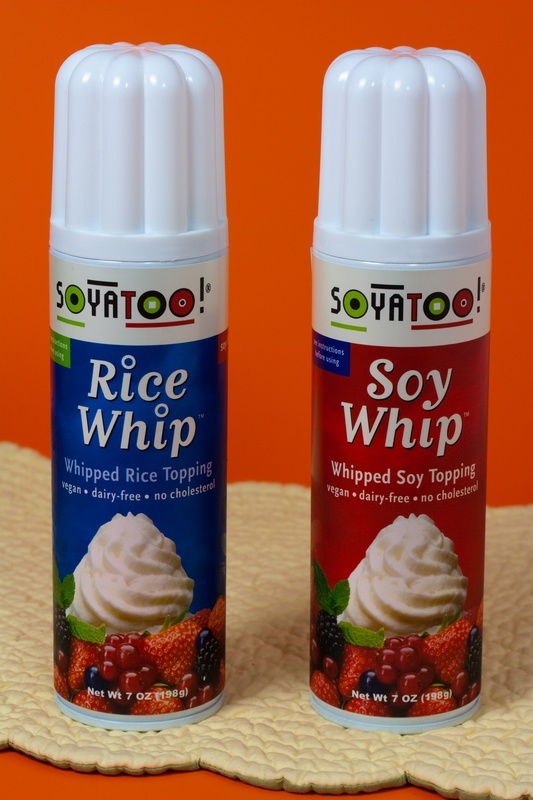 Whip cream is frosting's long lost cousin. This is a good thing because it's enabled us to top everything from pies to ice cream to cake with it's creamy goodness. Sensing a vacuum in the vegan whip cream space since Hip Whip disappeared from the market (RIP Now and Zen),
Soyatoo
has stepped up to the plate with
Rice Whip and Soy Whip
. These vegan whipped creams give you no excuses to leave any tastebuds behind in your quest for the ultimate desserts.
I tested this whip on some
Pumpkin Cheesecake
to see how it stacked up. Is it worth it's compressed nitrous oxide? Read on to find out.
Soyatoo spawned from a fifteen year old company called
Tofutown
, located in Wiesbaum, Germany. Soyatoo's committed themselves to populating the world with more dairy-free alternatives than you can can shake a butter knife at. They make everything from
creams
to
non-dairy milks
to
cheeses
to
margarine
. They even make a vanilla soy milk called Milli Vanilla. I'm not kidding. It looks like Soyatoo may be gearing up to invade the United States if donating 2000 pounds of Soyatoo products to the
Long Island Food Not Bombs
is any indication. These whips need to be stored in the refrigerator for optimum shelf life and removed from the fridge and allowed to warm slightly before use so the contents loosen up a little. If you try to spray this whipped cream out of a cold can you'll just get the hiss of pure, beloved nitrous oxide. I found that the best way to get from fridge to cream was to put the can under warm running water for about 10 seconds, then give the can a shake for another 10 seconds to loosen up it's contents.
Soyatoo Rice Whip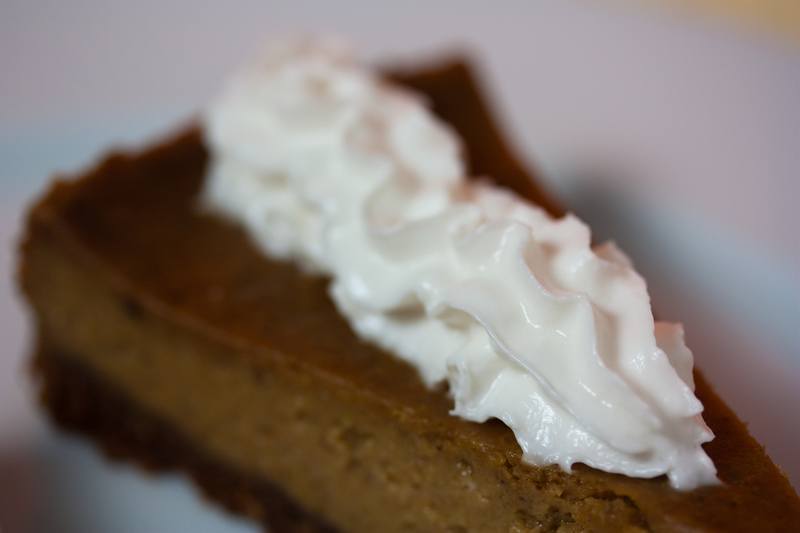 This whipped cream looked magnificent adorning our desserts but had a rather dull and airy taste. It wasn't very sweet or creamy, probably due to it being rice-based. If you had a soy allergy or were getting ready to embark on a shock-and-awe style pie fight it would be a worthy addition to your refrigerator side-door.
Ingredients: Organic rice milk (water, organic rice syrup, organic rice starch, organic rice flour), coconut oil, organic maltodextrin from rice, tartaric acid, carageenan and gum arabic (thickeners), sea salt, propellant (nitrous oxide).
Soyatoo Soy Whip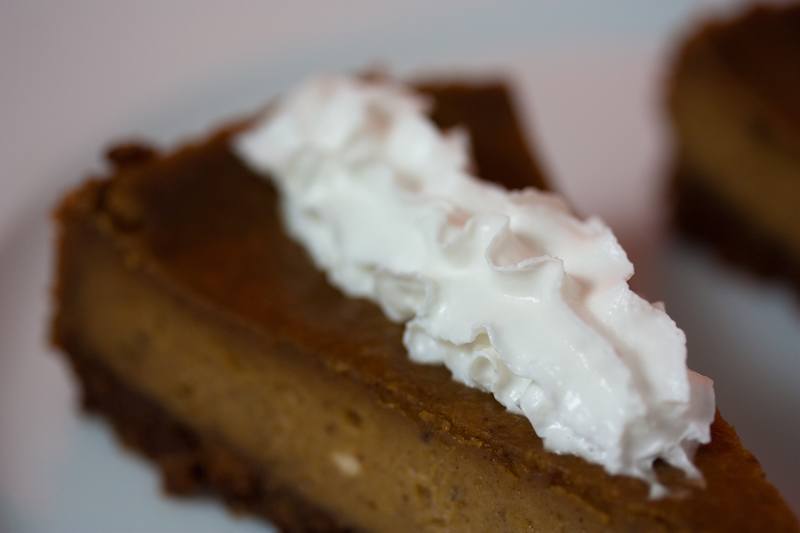 This whip was great. I've always found dairy-based whipped cream to be a little too thick and filmy in the mouth and this soy whip is just a little less creamy than that which is perfect in my book. Mouthfeel was smooth and not too airy and the flavor was slightly sweet and creamy. It didn't remind you of how whipped cream should be; it
is
whipped cream! On desserts it kicked everything up a notch by adding another layer to the dessert experience. It will be a permanent resident in our refrigerator from now on.
Ingredients: Organic soymilk (water, soybeans), organic coconut oil, organic fractionated palm kernel oil, organic sugar beet syrup, organic maltodextrin, tartaric acid, carrageenan, sea salt, natural vanilla extract, propellant (nitrous oxide).
I'm happy that good quality vegan whipped creams are finally becoming available at major health food stores. It's one less thing to live without in a wolrd increasingly turning to quality non-dairy dessert products.