Vegan Banana Walnut Muffins or Bread

Mattie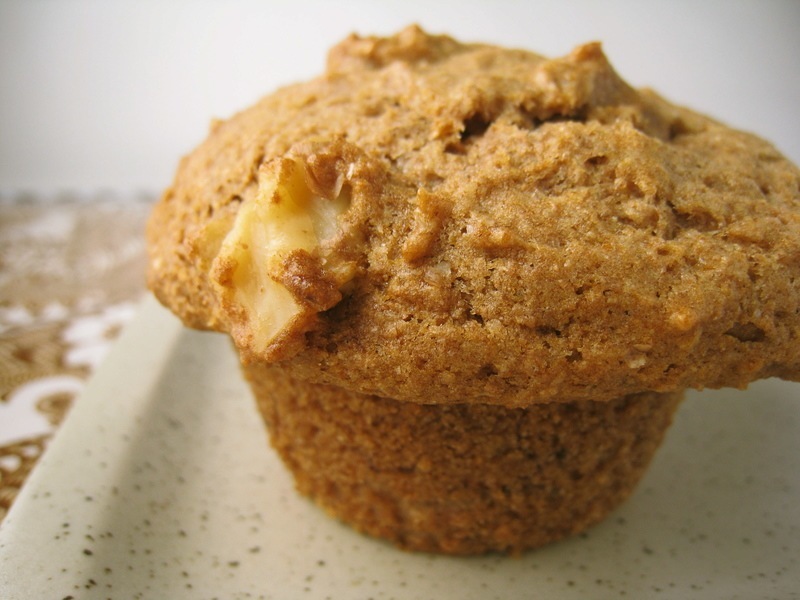 There's something about bananas and walnuts that just makes a perfect quick bread. This Vegan Banana Walnut Muffin recipe delivers it to your tastebuds thanks to the help of cinnamon, nutmeg a touch of vanilla extract. A slice of these vegan muffins topped with almond butter is a great thing.
Find more
Banana recipes
on Veganbaking.net
Vegan Banana Walnut Muffin Recipe
½ cup non-dairy milk
1 teaspoon apple cider vinegar
2 ¼ cups whole wheat flour
1 ½ teaspoon non-aluminum baking powder
½ teaspoon baking soda
1 ¼ cups mashed over ripe bananas (about 3 ½ bananas)
1 cup sugar
½ cup
vegetable oil
1 teaspoon cinnamon
1 teaspoon nutmeg
1 teaspoon salt
1 ½ teaspoons vanilla extract
½ cup chopped walnuts
½ cup chocolate chips (optional)
1) Curdle the non-dairy milk
Preheat your oven to 325F (163C). In a medium bowl, whisk together the non-dairy milk and apple cider vinegar. Let sit for 10 minutes so the non-dairy milk curdles.
2) Whisk together the dry ingredients
In a large mixing bowl whisk together the whole wheat flour, baking powder and baking soda.
3) Mash your bananas and whisk in the flavor building ingredients
Mash enough bananas to make 1 ¼ cups and add this to a separate large mixing bowl. Whisk in the non-dairy milk and apple cider mixture, sugar, vegetable oil, cinnamon, nutmeg, salt and vanilla extract.
4) Mix the batter
Pour the wet ingredients into the bowl containing the dry ingredients and mix until just incorporated. Due to the moisture variations of bananas, more water or flour may need to be added to achieve the desired dough thickness. Stir in the walnuts and chocolate chips if desired.
5) Bake to perfection
To make muffins
Line a muffin pan with cupcake liners. Pour the batter into the muffin pan making sure the dough is filled up to the top of the pan and domed. Bake for 25 to 30 minutes or until an inserted toothpick comes out clean.
To make bread
Pour the batter into a lightly oiled 8 x 4 inch loaf pan and bake for about 1 hour or until an inserted toothpick comes out clean.
Store in a covered container or plastic freezer bag in the refrigerator for up to 1 week or the freezer for up to 6 months. This recipe makes 1 loaf or 6 to 8 Vegan Banana Walnut Muffins.