Vegan Hearth Bread Recipes

Mattie
8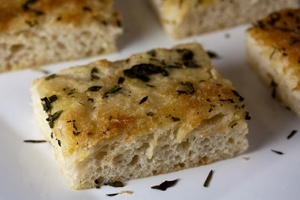 The secret to making great focaccia involves using an herbed olive oil to lend an array of herb flavors, allowing the dough to ferment in a refrigerated state for at least 12 hours which allows complex bread flavors to develop and baking a wet dough at a very high temperature which ensures a soft, spongy texture and a crispy crust. Fresh herbs are paramount to infusing the right intensity of flavors in this focaccia recipe. Feel free to use any combination of fresh basil, thyme, rosemary, oregano, sage, savory or marjoram. A long, refrigerated fermentation allows naturally occurring enzymes within the flour to break out more sugars from the starches for the yeast to ferment. These extra sugars allow the yeast to built more flavor, sweeten the focaccia and caramelize under heat which contributes a multitude of enhanced flavors.
Vegan Cookie Recipes

Renoodle
16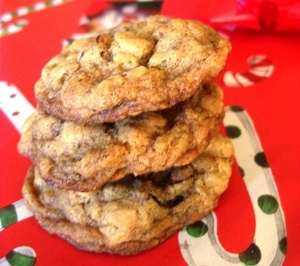 These Vegan Cranberry Pecan Oatmeal Cookies are one of the standards of our Christmas baking celebrations. They are crispy on the outside and soft on the inside. The crunchy pecans and tart-sweetness of the cranberries really make a complex and well rounded flavor and texture. They are really, really delicious!
Vegan Brownie Recipes

Mattie
8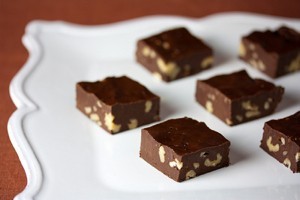 When working on this Vegan Double Chocolate Fudge recipe I learned that in order to master fudge, you need to thoroughly understand caramelization. Luckily, after dozens of fudgy failures, I now understand caramelization well enough to the point of where I can proudly share my recipe for all to enjoy, because you, dear reader, are worth more than marshmallow fluff. This recipe is easy as long as you follow it closely.
Vegan Bonbon Recipes

Mattie
1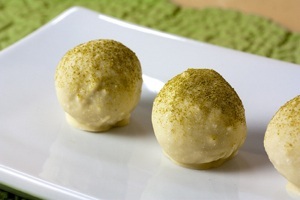 This Vegan White Chocolate Matcha Bonbon recipe is a great example of the possibilities that can be achieved with white chocolate and ganache. The ganache is enhanced with matcha green tea powder and a touch of rum, enrobed in a white chocolate coating then dusted again with matcha powder for a beautiful confection with subtle green tea overtones. Cocoa butter has a very small temperature range between being too runny and too solid so remember to keep this in mind before rolling the ganache into balls and later coating them in the white chocolate.
Vegan Frosting Recipes

Mattie
1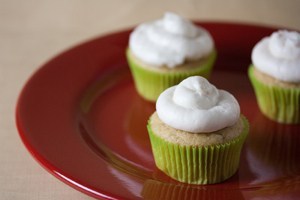 This Rich Vegan Coconut Frosting recipe is just bursting at the seams with coconut flavor. It's similar in flavor and texture to the frosting at
BabyCakes
bakery if you've ever been lucky enough to do a "shot" of theirs. This vegan frosting differs in that it takes advantage of
caramelizing sugar to the thread stage of 230F (110C)
where it contributes a smooth velvety texture. It also uses soy milk powder (not to be confused with soy flour) to improve creaminess and a dash of vanilla extract to tie it all together. A touch of agave syrup inhibits sugar recrystalization in the frosting. There is a delicate balance due to
coconut oil's tendency to melt above 76F (24C)
which is one of the caveats of using coconut oil in a frosting.
Be extremely careful if you choose to customize this recipe with your own flavor substitutions; adding too much liquid can make it excessively runny. You even have the option of using refined coconut oil if you want to go in a completely custom non-coconut flavor direction. When using this frosting and other coconut oil based frostings, try to keep your cake in temperatures below coconut oil's melting point or your frosting may slip slide away along with your sanity.
Vegan Pastry Recipes

Mattie
5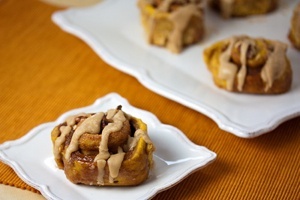 This Vegan Pumpkin Cinnamon Roll recipe takes every opportunity to pack itself with pumpkin and then become enhanced with a delicate balance of cinnamon, nutmeg, cardamom and cloves. Barley malt syrup can be a little tough to find but it's an essential flavor booster that puts the
pump
in pumpkin for these vegan cinnamon rolls. Rum Spice Icing is literally icing on the cake.
Vegan Icing and Glaze Recipes

Mattie
3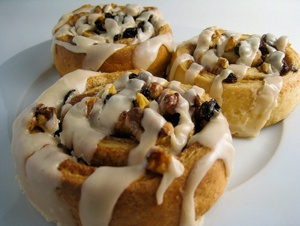 This Vegan Vanilla Icing recipe is a great companion for drizzling on
Vegan Cinnamon Rolls
, danishes, or
Vegan Pop Tarts
. It features confectioners sugar as its base and just a touch of non-dairy milk and vanilla extract to bring it all together.
Vegan Icing and Glaze Recipes

Mattie
0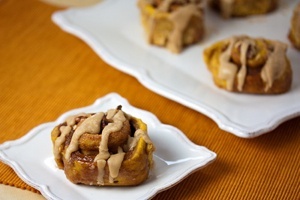 This Vegan Rum Spice Icing recipe is a great companion for drizzling on spiced versions of
Pumpkin Cinnamon Rolls
, danishes, or
Pop Tarts
. The vegan icing features powdered sugar for its base, dark rum, cinnamon, cardamom and cloves to move the spice factor forward. Feel free to cut back on the rum or eliminate it completely if you're concerned about alcohol consumption.
Vegan Candy Recipes

Mattie
7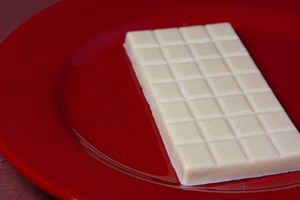 Commercial vegan white chocolate is relatively difficult to find but is an extremely versatile ingredient to have in your kitchen. Luckily, white chocolate's main ingredient, cocoa butter, is
easy to find at affordable prices on the internet
if you can't find it at your local health food store. A touch of
soy milk powder
and vanilla extract enhances depth of flavor in this chocolate.
Earlier attempts at making this Vegan White Chocolate recipe have resulted in excessively grainy bars due to the absence of industrial chocolate making equipment. A few extra steps will ensure this bar is as smooth as possible. Grinding your soy milk powder in a rotary coffee grinder will make the powder granules as small as possible and cause them to not be as noticeable on the palate. Tempering the chocolate to ensure proper fat crystal formation is the other crucial step to ensuring a smooth, high quality bar. Once you've mastered these steps you can add flavorings like cardamom, matcha, cinnamon and ginger powder for a truly outstanding vegan white chocolate.
Vegan Yeasted Enriched Bread Recipes

Mattie
36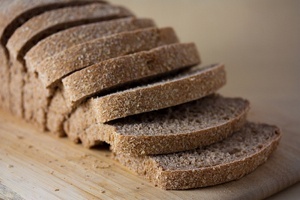 This Vegan No Knead Whole Wheat Sandwich Bread is now my go-to vegan bread recipe because it's simple to make and is a great example of how wet doughs can create wonderfully light and spongy breads. The higher water content allows the
gliadin
and
glutenin
in the flour to align into tight gluten bonds over time so you can forget about all that kneading drama. The result is a fluffy, chewy loaf that's perfect for sandwiches. Feel free to use this bread as a starting point and substitute a ½ cup of the flour for things like wheat germ, wheat bran or oat bran. It's important to note that due to the wetness of this dough it's only suitable for baking in a loaf pan.
Vegan Ice Cream Recipes

Mattie
5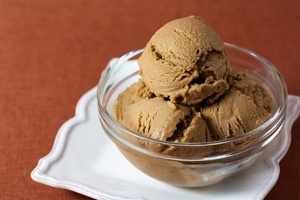 This Vegan Hazelnut Coffee Ice Cream recipe takes advantage of hazelnuts, also known as filberts for its base and to enhance coffee flavors. Early trials of this vegan ice cream used toasted hazelnuts which brought out slightly deeper hazelnut flavors but left minuscule granules in the ice cream which affected creaminess. If you have a VitaMix, go ahead and toast them. If you have a regular blender leave the hazelnuts untoasted so creaminess isn't affected. The ice cream will be delightful either way, especially when topped with
Vegan Double Chocolate Sauce
.
Vegan Ice Cream Recipes

Mattie
3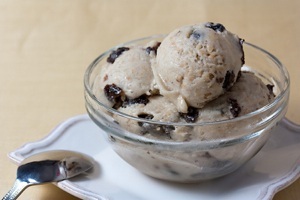 This Vegan Coconut Rum Raisin Ice Cream recipe is a great example of how suitable coconut milk can be as a rich, creamy base in vegan ice creams. The coconut flavor is further enhanced by the addition of toasted shredded coconut then complimented by just the right amount of rum soaked raisins. It's important to note that adding more than 2 Tablespoons of rum is discouraged because it will drastically increase the freezing temperature resulting in ice cream that's too soft.
Vegan Pancake Recipes

Mattie
2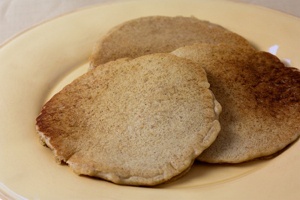 This Vegan Buttermilk Pancake recipe takes advantage of soy milk's ability to curdle when exposed to acids. You can choose lemon juice or even cream of tartar as your acid of choice but I prefer the additional flavor complexity that apple cider vinegar contributes. Buttermilk flavor is also enhanced by adding Vegan Butter or margarine to the batter which also adds moisture and fluffiness. Hemp and almond milk will curdle to a certain degree but not as much as soy milk. Coconut milk and rice milk are not recommended for this recipe because they lack sufficient protein and will not curdle at all. Top these vegan pancakes with maple syrup, berries and/or a dollop of almond butter.
Other Vegan Cooking Recipes

Mattie
2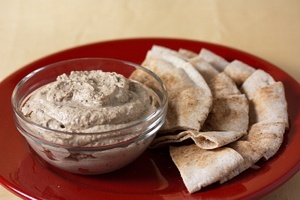 During the presidential election of 2009 my roommate told me about a pretty hilarious campaign funding tactic: Ralph Nader had an offer where if you donated a specific amount of money to his campaign you would receive his grandmother's hummus recipe in the mail. I'm about to one up Ralph Nader. I'm going to offer you my Three Bean Hummus recipe right here, for free. No donation to my upcoming presidential campaign required.
This Three Bean Hummus recipe features chickpeas, black beans and lentils which all contribute different angles of legume flavor. The result is a hummus with a more depth of flavor than regular hummus that's based on 100% chickpeas. This hummus is extremely versatile so don't be afraid to use this recipe as a base and swap out the legumes with any variety that you choose. Also feel free to swap out the tahini with other nut butters. I've been making this recipe for over a decade and I've done all sorts of variations with great results.
Vegan Frosting Recipes

Mattie
3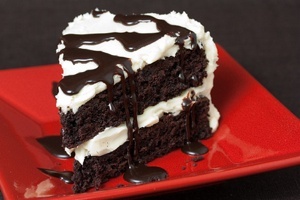 This creamy Rich Vegan White Chocolate Frosting is a more intensely flavored recipe alternative to other vegan white frostings. It's great for cakes where you may be concerned that a dark chocolate frosting could be too much chocolate (if that's even possible). It takes advantage of
caramelizing sugar to the thread stage of 230F (110C)
where it contributes a smooth velvety texture. It also utilizes cocoa butter as the main fat with soy milk powder (not to be confused with soy flour) to help with emulsifying and enhancing creaminess. Cocoa butter can be difficult to work with because when it reaches it's melting temperature range of between 93F (34C) and 100F (38C) it melts instantly. Whisking the frosting periodically as it gradually cools back to room temperature in the refrigerator solves this issue. The stiffness of this frosting can be adjusted by adding or subtracting 1 Tablespoon of water.