Vegan Sauce Recipes

Mattie
0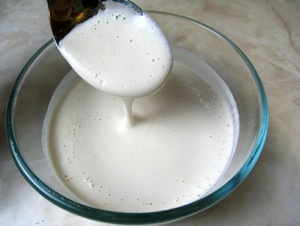 There's no such thing as a drop-in replacement for cream but this Vegan Cashew Cream recipe comes pretty close when you need it for a substitute for baking. It can be used as a vegan base in
custards
,
ice creams
,
sauces
,
cakes
or anywhere else you'd like to add richness. Cashew cream is also soy-free and can be made raw if you obtain raw ingredients.
Vegan Candy Recipes

Mattie
6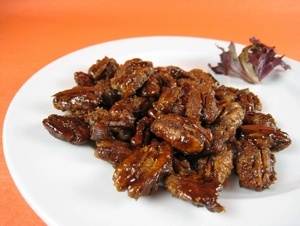 These Balsamic Candied Pecans are great for salads, ice cream or just random munching. It's one of those examples of how balsamic vinegar can mysteriously elevate certain foods to
food crack
status. This vegan recipe also features a touch of molasses and salt that work behind-the-scenes to enable proper texture and complex flavors. Don't like molasses? Too bad! Or should I say, "please add it. Pretty please?" It's essential for allowing the proper texture and flavors come through. You shouldn't be able to taste it in the finished product. Oh and here's a little secret: Put these babies in your next pecan pie for a secret candy coated weapon that's sure to wow your pie eating brethren.
Vegan Sauce Recipes

Mattie
2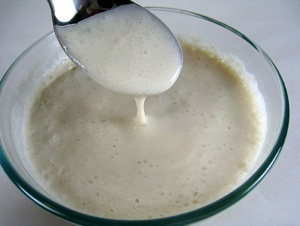 There's no such thing as a drop-in replacement for cream but this Vegan Soy Cream recipe comes pretty close when you need it for a substitute for baking. It can be used as a vegan base in
custards
,
ice creams
,
sauces
,
cakes
or anywhere else you'd like to add richness.
Vegan Egg Replacer Recipes

Mattie
4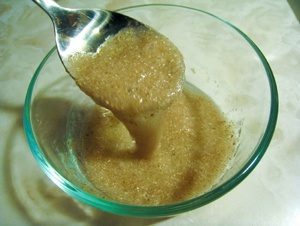 Some of us may remember chia seeds from those ch-ch-chia pet commercials in the 80's. Well they're back! It turns out that ch-ch-chia can b-b-bind. They work similarly to
flax seeds
in that when ground, the mixture forms a
mucilage
, also known as goop, and pulls together when heated. Perfect as an egg replacer in things like
vegan cakes
,
cookies
or anywhere else you'd want to substitute an egg. Like flax seeds they also contain protein, fiber and are an excellent source of omega-3 fatty acids.
Just be sure to use white chia seeds. The darker varieties will be visible in your finished product. White chia seeds can be found online if they're not available at your local health food store.
Vegan Bar and Square Recipes

Mattie
2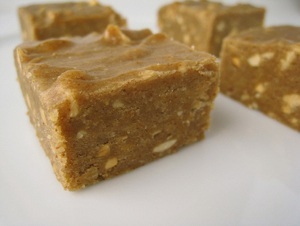 Peanut butter and maple syrup have this amazing relationship. I think they might be in love with each other. This Vegan Peanut Butter Maple Fudge recipe is really easy to make and you have the option of adding chocolate chips if you want to crank up the flavor/passion levels even more.
Vegan Cookie Recipes

Mattie
10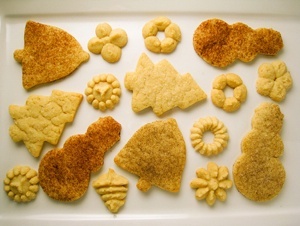 These Vegan Sugar Cookies are perfect for the Holidays or any time you feel like treating yourself. This recipe is on the shortbread side of things so they're nice and crispy. They can be rolled and cut with cookie cutters or pressed out of a cookie press. Dust them with coarse sugar, cinnamon, cardamom or all three if you're feeling frisky.
Other Vegan Baking Recipes

Mattie
0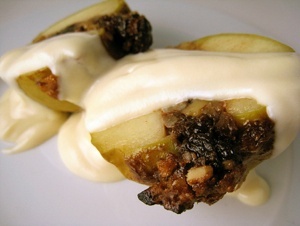 This Vegan Bourbon Baked Apple recipe is a great way to get that ridiculously good apple flavor without resorting to the time intensive sport of pie making. It's kind of like an apple pie but without all the crust drama. The core of the apple is removed and replaced with a delectable mixture of pecans or walnuts, raisins, maple syrup, cinnamon and nutmeg. The whole deal is then doused with bourbon and baked to perfection. I won't tell if you drink some of the bourbon to make sure it's
okay
.
Vegan Mousse Recipes

Mattie
9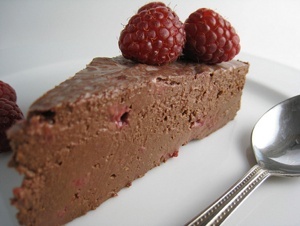 This Flourless Vegan Chocolate Raspberry Mousse recipe features a silky vegan chocolate mousse enhanced with coconut oil, cocoa powder and a touch of vanilla extract. It's then blended with fresh raspberries for a delectable combination. It's also easy to make, wheat free and doesn't even require baking. The hardest part is waiting several hours for it to firm up in the fridge.
Vegan Pastry Recipes

Mattie
33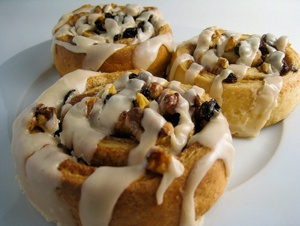 This Sticky Vegan Cinnamon Roll recipe features brown sugar, maple syrup and just the right amount of cinnamon, making them moist and chewy. And if that's not enough, these vegan cinnamon rolls are topped with walnuts, raisins then drizzled with icing to make them an irresistible treat any time of day.
Vegan Egg Replacer Recipes

Mattie
0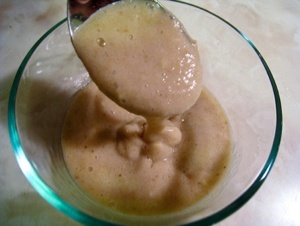 Bananas work great as a vegan egg replacer due to their abundance of specific starches and sugars. Keep in mind that whatever you put bananas in will undoubtedly turn into
banana-whatever-the-name-of-your-recipe-is
. This can be great for things like
vegan cakes
,
pancakes
and
quick breads
but awkward in things where you're not going for the whole banana thing. Bananas aren't as powerful binders as
Egg Replacer Powder
or
Flax Seed Egg Replacer
but due to the large amount of sugars and pectin they contain, they're more powerful than using
Yogurt
as an egg replacer.
Vegan Egg Replacer Recipes

Mattie
0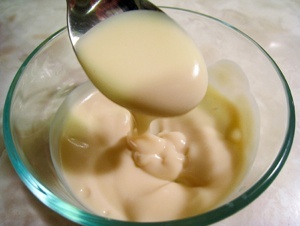 Vegan yogurt usually consists of a base of either soy, nut, rice or coconut that is fermented with lactobacillus cultures. Depending on the base and fermentation method,
hydrocolloids
such as tapioca starch, agar or xanthan gum may be added to increase viscosity.
Non-dairy yogurt isn't actually an egg replacer that's on par with eggs. It's about as effective as traditional dairy yogurt as an egg replacer in baking applications. This isn't much but it works great in things where significant binding power isn't needed such as
vegan cakes
,
waffles
and
pancakes
. It won't help you get things very dense and chewy like traditional eggs can but it's great for holding in moisture and adding flavor complexity at the same time.
Vegan Frosting Recipes

Mattie
5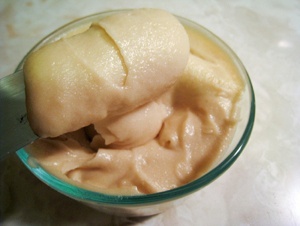 This Creamy Vegan Cashew Cream Cheese Frosting recipe is a great way to get that cream cheese flavor without resorting to lab derived ingredients like xenophobo-lactate. This vegan frosting features cashews and is enhanced with just the right amount of apple cider vinegar, lemon juice, sugar and vanilla extract. The mixture is then given a rest to allow complex flavors to develop more fully. It takes longer to make due to this step but it's worth it.
Vegan Cheesecake Recipes

Mattie
1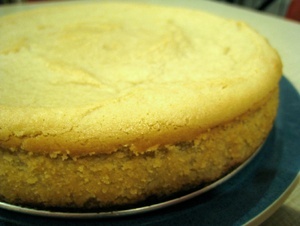 This Creamy Vegan Cashew Cheesecake recipe is a natural take on a vegan cheesecake that doesn't use space age ingredients like cheesecakes using store bought vegan cream cheeses often do. I tried to strike a good balance between unprocessed ingredients and high quality flavor. This cheesecake uses a cashew base enhanced with apple cider vinegar, lemon juice and just the right amount of sugar and vanilla extract to tie it all together.
Vegan Spread Recipes

Mattie
6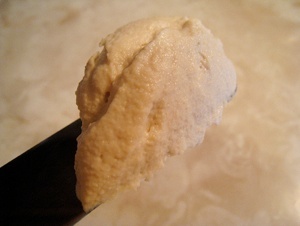 Don't get me wrong, I love vegan cream cheese alternatives from companies like Tofutti. It's just that I've been wanting to have an option for something that's a little more natural. Creamy Vegan Cashew Cream Cheese doesn't taste like cream cheese as much as some of the space age alternatives but it's close enough for me. Keep in mind that if you forego using the xanthan or guar gum in this recipe it won't be as creamy. It's use is recommended- we're trying to emulate lactose here so we need all the help we can get.
Vegan Cookie Recipes

Mattie
5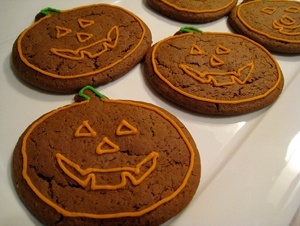 Pumpkin purée gives this Vegan Pumpkin Gingerbread Cookie recipe extra Halloween street cred. These cookies also pack a combination of barley malt syrup and molasses enhanced with ginger, nutmeg, cloves and just the right amount of vanilla extract for a scary good flavor.