Vegan Brownie Recipes

Mattie
2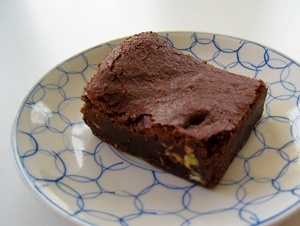 This Vegan Choc-tacular Brownie recipe utilizes
coconut oil
to make them dense and rich, arrowroot flour and brown rice syrup for a dense chew factor and vanilla extract for delicious unification. Use unrefined coconut oil instead of refined coconut oil if you're interested in imparting a subtle coconut flavor in these vegan brownies.
Vegan Bar and Square Recipes

Mattie
3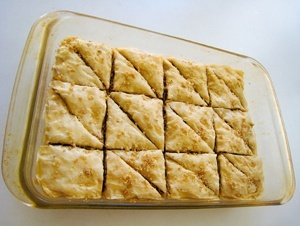 This Vegan Pecan Walnut Baklava recipe is much easier to make than it looks. It features layers of phyllo dough coated with Vegan Butter, layered with chopped pecans, walnuts and spices then drizzled with sweet syrup. Below are recipes for two different types of syrups to use depending on the availability of ingredients in your area.
Vegan Cookie Recipes

Mattie
6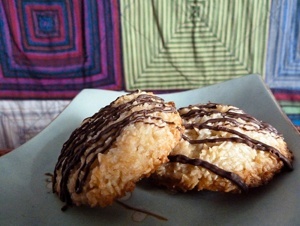 One of my favorite things about coconut is how its simplicity doesn't yearn to be enhanced, combined and built up amongst other ingredients to really shine; its gloriously rich and warm flavors are substantial enough without much else. In this Vegan Coconut Macaroon recipe I chose to showcase coconut with just a touch of brown rice syrup and vanilla extract so the coconut does most of the talking. Coconut is perfectly happy if you are in the paring mood however. If you're feeling so inclined, a drizzle of melted chocolate will bring these to the next level.
Vegan Cookie Recipes

Mattie
1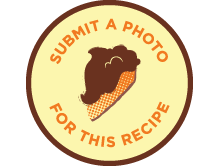 This Vegan Chocolate Coconut Macaroon recipe is based on the fact that chocolate and coconut is one of the best flavor combinations ever known. These vegan macaroons feature brown rice syrup and a touch of vanilla extract to let the chocolate and coconut flavors really shine.
Vegan Cookie Recipes

Mattie
42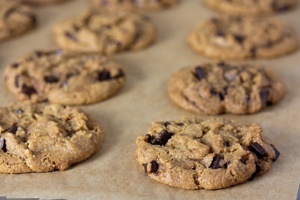 These Chewy Vegan Chocolate Chip Cookies are no nonsense soft, chewy chocolate chip cookies like your vegan grandma used to make. Over the years I've learned a lot about the art of cookie making and these are simple to make but still pack lots of flavor into a chewy, chocolatey chippity package. The secret to this cookie recipe is having just the right ratio of fat, water and
golden flax meal
. The molasses also adds chewiness and the cinnamon adds a touch of flavor complexity. Finally, the way the cookies are formed results in just the right shape. These cookies are also great for ice cream sandwiches.
Vegan Cookie Recipes

Mattie
2