Cakes
21 results - showing 16 - 21

Mattie
2
{loadposition share}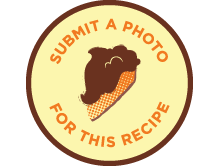 This Vegan Pumpkin Spice Cake recipe takes advantage of barley malt syrup's ability to really drive pumpkin flavors. This vegan cake is then enhanced with cinnamon, nutmeg, cloves and a touch of lemon juice, making it perfect for special occasions during the Fall season.

Mattie
7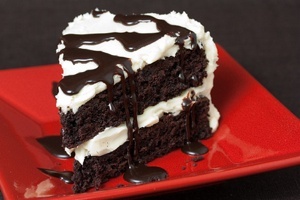 This Vegan Double Chocolate cake recipe has been specifically designed to deliver maximum chocolate flavor. It utilizes cocoa powder, semi-sweet chocolate and espresso for maximum flavor depth. Some of the flour is offset by cocoa powder, which would normally reduce the overall gluten content of the cake, making it crumbly. Using bread flour which has a higher than normal amount of gluten brings things back in balance, allowing us to pack this vegan cake with as much deep, complex chocolate flavor as possible. Pictured with Rich White Chocolate Frosting and
Vegan Double Chocolate Sauce
.

Mattie
14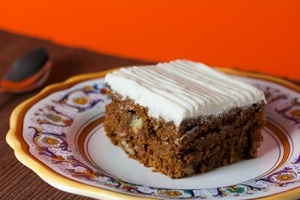 When I was little, I noticed my Mom eating cake. When I asked what kind of cake it was she replied, "you won't like it, it has carrots in it". Later in life I realized that she said that so she could horde the best type of cake in the world all for herself! (Don't think I forgot about that Mom) Just to make sure that doesn't happen again, I designed this vegan carrot cake recipe which features carrot enhancing ingredients such as pineapple, molasses, cinnamon, cardamom with just the right amount of raisins and walnuts for optimal flavor contrast. It's great slathered with
Cream Cheese Frosting
. I also have a
vegan carrot cake recipe
for 8 inch cake pans.

Mattie
1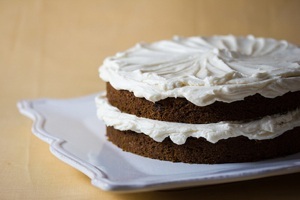 This Vegan Carrot Cake recipe is similar to the one
here
but it's designed for 8 inch cake pans. It's loaded with carrot-forward spices such as pineapple, molasses, cinnamon and cardamom. A touch of raisins and walnuts give this vegan cake a slightly more complex flavor and texture that is sure to please. Try it slathered with
Cream Cheese Frosting
.

Mattie
1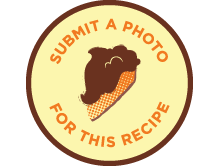 This Vegan Banana Walnut Cake recipe is a staple birthday cake in my family. Nutmeg, walnuts, and a touch of vanilla extract really brings out the banana. It pairs perfectly with Chocolate Frosting or Ganache.

Mattie
2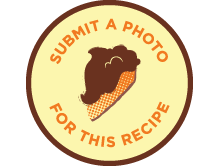 This Vegan Apple Pecan Coffee Cake recipe is great for those afternoon tea sessions with your extremely friendly next door neighbors. No friendly next door neighbors? More for you then. This vegan coffee cake uses pecans, cinnamon, allspice and a touch of non-dairy yogurt to let the apples really shine.
21 results - showing 16 - 21