Breads

Vegan Bread Recipes can be broken up into multiple categories such as
enriched breads
, which have flavoring and texturing ingredients added;
hearth breads
, which accentuate minimal ingredients such as flour, yeast, water and salt; and even
quick breads
which utilize baking powder and sometimes sugar.

Mattie
3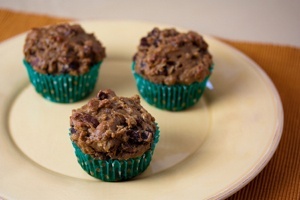 This Hearty Vegan Breakfast Muffin recipe was created because I wanted a healthy, hearty vegan muffin that provided good energy for the first meal of the day without giving me a mega-dose of sugar like most other muffins often do. These fruit sweetened muffins contain no refined sugar, more protein, complex carbs and fiber than most other muffins because they feature ingredients like dates, raisins, walnuts, rolled oats, hemp protein powder or soy flour, maple syrup and molasses. These ingredients lend a delightfully complex taste and contribute to a dense hearty texture. They're easy to make and provide about one week of breakfasts. Try them topped with almond butter.

Mattie
13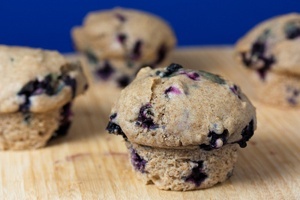 These Vegan Blueberry Muffins feature a buttery flavor and smooth texture thanks to the combined efforts of non-dairy milk, lemon juice and lemon extract. This compliments the tartness of the blueberries, making a delectable snack for breakfast or any other occasion. The combination of lemon juice and lemon extract in this recipe is so the lemon flavor can be brought up to tasty levels without excessive acidity, which in large amounts can negatively affect gluten's ability to bind.

Mattie
9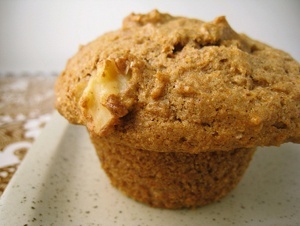 There's something about bananas and walnuts that just makes a perfect quick bread. This Vegan Banana Walnut Muffin recipe delivers it to your tastebuds thanks to the help of cinnamon, nutmeg a touch of vanilla extract. A slice of these vegan muffins topped with almond butter is a great thing.

Mattie
2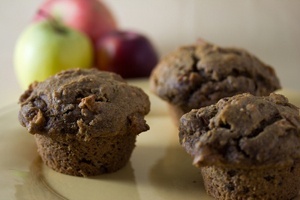 This Vegan Apple Pecan Muffin recipe has a wonderful apple notes enhanced by maple syrup, lemon juice, allspice and cinnamon. The addition of pecans adds a welcome flavor and texture contrast and a touch of unrefined coconut oil makes you not miss the fact that they don't contain any butter. Using tart apples like Granny Smith is preferred for maximum apple flavor.