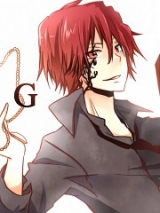 About Me
About Me
Please describe yourself

I've been vegetarian for a while, and I just became a Vegan recently. It's a fun challenge to overtake, and it's made so much easier by sites like these! I'm thanking my dad for showing me this site!

What are your interests?

I like music, baking, (obviously,) books, art, anime, manga, and animals. My favorite color is black and I also like silver and bloodred.

What are your absolute favorite things to bake?

I would have to say cake or quickbread are my favorites, but I really like making anything that there is to try.

What are your favorite vegan baked items to eat?

MUFFINS!!!

What types of vegan baking are you trying to master?

Hm...... Well right now I'm trying to make a puff pastry, but in actuality I'm trying to make all types of pastries so that I can make one of my favorite foods - turnovers!

What kind of music have you been listening to lately?

HEAVY METAL! Well I'll really like anything that has meaningful lyrics and a good tune... I love Staind, Judas Priest, Black Sabbath, (Ronnie James Dio style,) Iron Maiden, Skillet, and many others...

What shows or movies have you been into lately?

Horrible Bosses, Inuyasha, Katekyo Hitman Reborn, Ruroni Kenshin, Fruits Basket, Duarara, Monty Python and the Holy Grail, Star Wars, all Studio Ghibli, and many, many others...

What are your favorite books?

.......Well right now my obsession is Game of Thrones. But I really love a lot of manga and books like Harry Potter and The Bloody Rise and Redemption of Rene 'Boxer' Enriquez... way too many to list.

What city do you live in?

What state do you live in?

What country do you live in?

What do you do for a living?
Member since

Tuesday, 01 May 2012 16:44

Last online

4 years ago
My Favorites
No entries were found
My Reviews
No entries were found