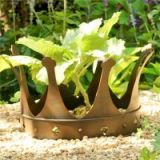 About Me
About Me
Please describe yourself

Future Best Pastry Chef EVER!!!

What are your interests?

Baking, Drawing, and Hanging With Friends

What kind of music have you been listening to lately?

Hip Hop or Classical

What shows or movies have you been into lately?

Old Movies

What state do you live in?

What country do you live in?

Do you run any websites? If so, which ones?

What do you do for a living?
Member since

Tuesday, 17 March 2009 08:16

Last online

4 years ago