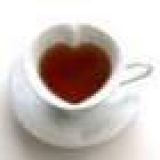 About Me
About Me
Please describe yourself

Hello there..oh profiles are funny things. Well I'm a thirty something (just! lol) woman who is passionate about the 'F's in life...family..friends..food..fun..and music...oh ok that's not an F but in my head it is..ahem. If you have read my blog then you know music is very important to me. Being a vegan is one of the many parts of me along with funny, feisty and flipping well being an slow aging rock chick...see F's are more important than you think! lol.

What are your interests?

Passions...cooking, baking, food, music, writing, health and most importantly My Love.
Interests...reading (a lot), live music, cello, movies, natural health, yoga, music..damn already said that one! I am passionately interested in it so it fits! lol

I discover new things everyday that interests me and I lose interest in other things at the same time.

What are your absolute favorite things to bake?

Everything! If it's vegan and can be baked, you can bet I've baked it.

I particularly liked to bake my nephew's and niece's birthday cakes...it's an honor.

Scones have always been my Nemesis until recently...but I like to try everything...

What are your favorite vegan baked items to eat?

My Dad is an old style baker so it feels like bread baking is in my genes so I am drawn to bread.

I enjoy eating cupcakes as long as they are not too gaudy.

What types of vegan baking are you trying to master?

Scones...but I think I just about have that now.

Gluten Free Vegan baking is my new project. Not because I'm GF but a couple of good pals are and I like to cook/bake for friends alot..so it's been a natural progression...frustrating at times..but I'll keep at it.

What kind of music have you been listening to lately?

Instrument - cello. To say I love it doesn't come close!

Fav Genre - would have to be rock....I'm not a metal head tho! There is a difference.

But I also like many others from Nat King Cole to Metallica....Chopin to Slash lol

Fav Musician - without question Luke Morley

What shows or movies have you been into lately?

I do love movies...and my taste is wide like my music..so it's easier to say that I don't like zombie or slasher movies. Well Shaun of the Dead was funny...lol. I love comedies and thrillers the best.

What are your favorite books?

*head in hands* Oh heck where do I start..my house is a library...I collect cookbooks and in particularly vegan and vegetarian cookbooks. I do have hundreds...lol. I also have other collections of books...and I am sorry but I have no time for this Kindle business...it feels soulless to me...give me covers and pages to thumb through please.

What country do you live in?

Do you run any websites? If so, which ones?

<a href="http://rocketandrosesvegankitchen.blogspot.com" target="_blank" rel="nofollow">http://rocketandrosesvegankitchen.blogspot.com</a>

What's your Twitter username?

What do you do for a living?
Member since

Thursday, 28 July 2011 13:19

Last online

4 years ago
My Favorites
No entries were found
My Reviews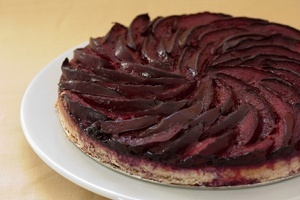 "Hello again Mattie...this recipe looks great and I think I..."
My Listings
No entries were found