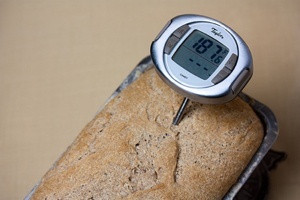 The art of bread baking relies on mastering several techniques at the same time. These techniques are crucial to baking bread that has both a good texture and flavor. In order to help us understand this we need to realize that one of these techniques; the baking, consists of three things: The caramelizing of the sugars, the roasting of the proteins and the gelatinization of the starches all contained within the flour. Temperature, oven placement and baking time have everything to do with how much these effects occur in our bread and it vastly effects the outcome. Bread baked too much will have a dry, burnt feel as the proteins, starches and sugars burn. Bread baked too little will lack flavor due to the proteins not being roasted enough and the sugars not being caramelized sufficiently. It can also inhibit a yeasty, grainy flavor due to the alcohol from the yeast not being cooked off and the starch crystals not getting gelatinized enough.
Vegan Baking Guides

Mattie
1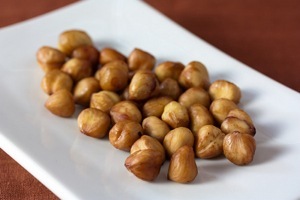 Hazelnuts, also known as filberts usually work best in a recipe when their skins are removed. This is because the skins are bitter and they can alter the look of the final product based on their dark color. There are two ways to skin hazelnuts: the old way and the new way. The old way involves toasting the hazelnuts, wrapping them in a towel and rubbing the skins off. This method doesn't really remove all of the skins, most of which get embedded into the towel. Nice hazelnut towel you've got there. Now for the new method.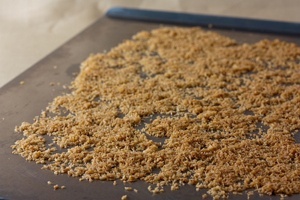 Many ingredients such as nuts, shredded coconut, coconut flour and other flours can take advantage of toasting which usually contributes a noticeably complex nutty flavor. This is because toasting creates a myriad of flavor compounds in what is known as the Maillard reaction. One of the difficulties in baking with coconut is that its subtle flavor sometimes doesn't come through as much as I'd like. Toasting coconut can be a great way to add more complexity and depth of flavor to all sorts of coconut based recipes.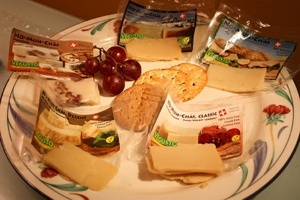 I'm normally not very passionate about vegan cheese. There, I said it. Most of them tend to be flavorless space-age putties that often might do better filling cracks in drywall then being featured on top of my pizza or pasta. I normally don't get embarassed by my vegan food choices but when an omnivorous friend stops by and I'm noshing on vegan cheese, I've sometimes gotten that embarrased been-caught-making-out-with-a-mannaquin feeling. I hate it when that happens.
Recently my friend Dawne discovered a new vegan cheese that she couldn't stop raving about. I trust Dawne's opinions on food so going with her enthusiasm and embracing my desire to be an open minded eater I was naturally intrigued. She quickly procured a little cheese and wine party get together with a few other open minded, passionate eaters so we could see what this newly discovered vegan cheese was about. What I found drastically changed the way I feel about vegan cheese.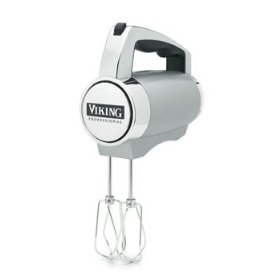 I don't use an electric mixer very often because I usually whisk my cake batters, mix my doughs with a spoon and knead my bread doughs by hand. I appreciate the manual method because it allows me to really feel what my dough's doing and get a good idea of how thick it is. Could this possibly be the baking equivalent of a cyclist riding a fixed gear or driving a stick instead of an automatic? Having a good feel of where your dough is going is all fine and good but there are other times when an electric mixer can really come in handy and is actually essential in your kitchen, such as when you really want to make sure the fats and water-based liquids in your dough are mixed well before adding flour. Read on to see how the Viking 5-Speed Mixer stacks up.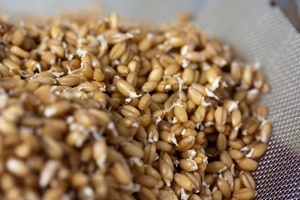 I have an obsession with sprouting grains and legumes. I think it's related to my obsession of inviting nature take its sweet time to process your raw ingredients in it's own special way. Sprouting instead of cooking has many advantages if you have the roughly three days to spare. Supplanting puréed sprouted grains for some or all of your flour is also a great way to make
hearty breads
.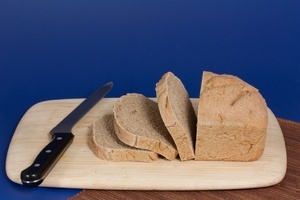 So now that you're making your own bread, or at least enjoying your favorite tasty bread to the fullest, how do you store it so it's as good as possible for as long as possible? I've seen it all in bread storage schemes. Bread stored in paper bags, in the freezer, in the refrigerator; I remember a friend who's Mom stored even it in the microwave oven, using it as a makeshift bread box. The question of how to best store bread is difficult to answer. This is because it depends on what your goal is: Are you planning on keeping high quality bread as fresh as possible for a few days so it can be used for the next chowdown with minimal staling? Are you just trying to squeeze maximum longevity of your sandwich bread to it can be used up before it starts to mold?
Vegan Baking Guides

Mattie
3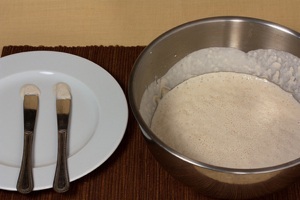 Having a wild yeast starter (also known as a sourdough starter) in your possession can lead to a whole new wold of fascinating flavors and food experiences. Everything from
breads
,
pancakes
,
quick breads
to
pizza crusts
can be made with wild yeasted dough, which has no need for commercial bread yeasts. Think of it as your magic little dough friend that's actually alive, waiting to morph into and enhance whatever you introduce it to.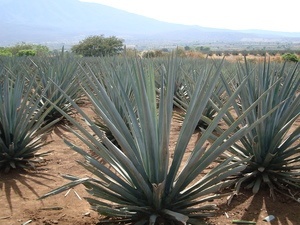 I like to advocate most things in moderation, which obviously includes vegan baked goods. Sweets are in no way, shape or form a part of a healthy diet. Even if you take the sugar completely out of baked goods, the refined flour alone will probably spike your blood sugar to unhealthy levels. That said, sweets sure are fun to eat every once in awhile aren't they? I believe there are certain food products that don't apply to the
everything in moderation
mantra and they should be avoided as much as possible. These unhealthy food products can usually easily be substituted by other products that are less detrimental to health, with virtually no reduction in the quality of the baked item. If we can do this, then why the heck not? What food products am I talking about? Partially hydrogenated oils and high fructose corn syrup come to mind. Recently there has been talk of a new food product that might need to be added to this list: agave syrup.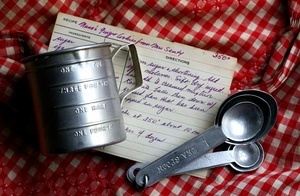 The concept of reading words and numbers and using them to direct you to make something to eat is a strange thing. This simple list of directions is often the only companion you have in your quest to replicate what the original baker created. It's a good thing she meticulously listed all of the ingredients, their measures and thoroughly described all of the steps in an easy to follow manner. Or did she? If we were to go back in time a little over a hundred years or earlier, we would need a large heaping spoonful of luck for many of our recipes to turn out as they were intended. Luckily, recipe writing has evolved. Read on to find out how to write a recipe so it's interpreted in a clear, fun and informative way.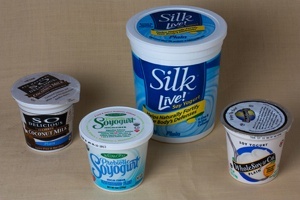 Your baked items are only as good as your ingredients. I'm unaware of a single case where this isn't true. It's one of the reasons I stopped using tofu in my recipes years ago, although there are certain rare occasions
where it shines
. Plain yogurt provides a great way to add complex flavor and introduce mild binding properties to your recipe. It's not going to bind as much as an egg, but in things like
cakes
,
pancakes
and
muffins
you don't need powerful egg replacers anyway. Read on for my review of the top four plain vegan yogurts currently on the US market.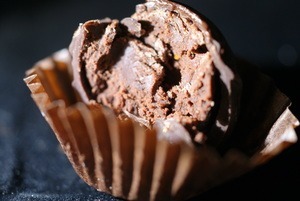 With the holidays rapidly approaching and funds dwindling about as fast, you might be wondering how in samhain you're going to pull out all the stops and deliver a memorable gift this year. Or you may be dreaming up ideas on getting yourself into a chocolate induced coma so you can cope with the stresses of life. Either way, now is the time to take matters into your own hands, put on your DIY hat and make a box of chocolates.
Like most things that are a little time consuming, the rewards of doing this are pretty big. I mean, the probability of having extra chocolates on hand is extremely high. I repeat: You're going to have tons of awesome chocolates after you do this! So what are you waiting for?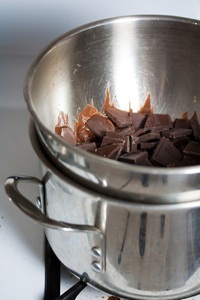 Sometimes when working with things like chocolate, custards and fondant it's important to have slow, even, consistent heating. This ensures that your ingredients don't become too hot too fast or too much, which can cause them to break down and have their flavor negatively impacted. Other times you might want to work with something like melted chocolate for an extended period of time and not worry about constantly adjusting the heat to ensure that it's evenly melted. This is where a double boiler comes to the rescue. It's like cruise control for your heat!
A double boiler is a specific piece of cookware consisting of two fitted pots. The bottom pot is filled with 1 to 3 inches of water and the top pot fits above it and holds the ingredient that you're heating.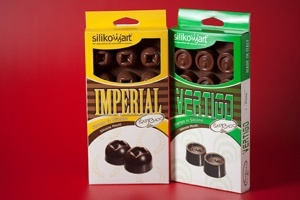 Silicone baking products are starting to infiltrate the kitchen at an astonishing pace. I remember the good old days when we had to walk in the snow for 13 miles, uphill in each direction to find paper to make paper mâché food molds that would catch fire in the oven. It would bind to our food and we'd go "oh no, there's paper in my food". That's the way it was and we
liked
it. Now we have a variety of silicone cookware options from spatulas to baking sheet liners to... chocolate molds.
Silikomart has introduced silicone chocolate molds to make light work of your
chocolate truffle
making endeavors. Read on to see how well they fared.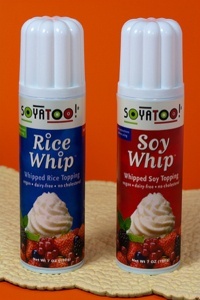 Whip cream is frosting's long lost cousin. This is a good thing because it's enabled us to top everything from pies to ice cream to cake with it's creamy goodness. Sensing a vacuum in the vegan whip cream space since Hip Whip disappeared from the market (RIP Now and Zen),
Soyatoo
has stepped up to the plate with
Rice Whip and Soy Whip
. These vegan whipped creams give you no excuses to leave any tastebuds behind in your quest for the ultimate desserts.
I tested this whip on some
Pumpkin Cheesecake
to see how it stacked up. Is it worth it's compressed nitrous oxide? Read on to find out.