Listings by Renoodle
4 results - showing 1 - 4
Vegan Cookie Recipes

Renoodle
6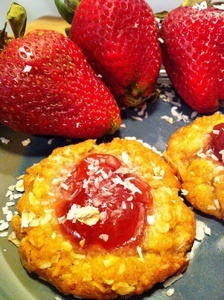 Anzac cookies are probably one of my favorite cookies! The richness of coconut, the depth of Lyle's golden syrup all held together with oats, flour and sugar…oh yeah, and your favorite non-dairy butter too! How incredibly delicious this mixture is. All I can say is THANKS AUSTRALIA for coming up with a perfect cookie. Australians call these cookies biscuits and they were developed during the first World War for the soldiers. They were perfect for travel because they do not contain milk or eggs, which means the soldiers had a yummy way to have sustenance while away. The one secret ingredient is Lyle's Golden Syrup. I found mine at a local store that has an international section. Look where you might find ingredients from the UK, you will likely find this sweet gem. There's only one way it could get better…add fruit! So which fruit goes well with coconut and oats? My pick is strawberry. I originally planned on making homemade strawberry jam but then got impatient (big surprise for those who know me) and bought a jar of organic strawberry preserves instead. I suppose that for this recipe you could use homemade jam and it would add another layer of deliciousness. These cookies are sweet, rich and the texture is a little chewy, a little soft…and A LOT delectable.
Vegan Cookie Recipes

Renoodle
8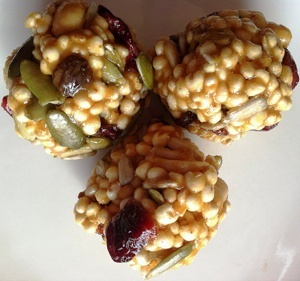 These Vegan Power Puffs are so puff-tastic! I highly recommend them. I have never used millet before and I will certainly be using it more often. It's fluffy, light and has more protein than puffed rice. These little power puffs are a perfect snack with a hot cuppa joe. You can easily cut this recipe in half if you aren't trying to feed an army. These are so good that my husband brought them to his Tai Chi class this morning and vanished with a request for more next week…I highly suggest you give these a whirl.
Vegan Cookie Recipes

Renoodle
16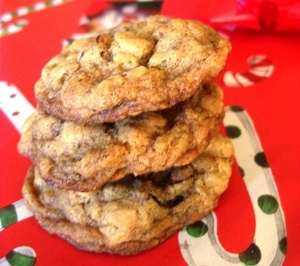 These Vegan Cranberry Pecan Oatmeal Cookies are one of the standards of our Christmas baking celebrations. They are crispy on the outside and soft on the inside. The crunchy pecans and tart-sweetness of the cranberries really make a complex and well rounded flavor and texture. They are really, really delicious!
Vegan Quick Bread Recipes

Renoodle
12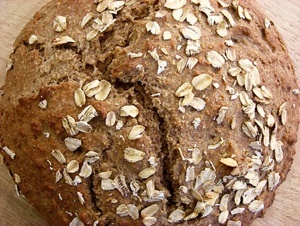 I veganized this Oatmeal Whole Wheat Quick Bread from a recipe found
here
. All I can say is WOW! Moist, full of texture, earthy and oh so delicious.
4 results - showing 1 - 4