Listings by HildaJorgensen
4 results - showing 1 - 4
Vegan Cookie Recipes

HildaJorgensen
3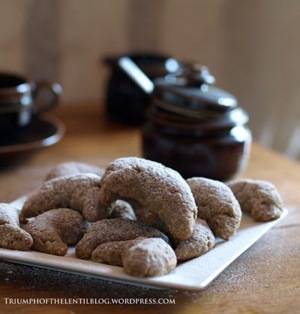 These Vegan Vanilla and Almond Crescents are an incredibly delicious biscuit with just the right amount of sweetness and lots of rich flavours from the almonds and vanilla. My choice of coconut oil for this (and most of my cooking) is the more refined kind, which is refined by filtering it through clay to remove the coconut taste and smell. This gives a 'buttery' flavour and texture to the baked good with all the goodness of coconut oil, but without being overwhelmed by coconut flavours.
Vegan Sponge Cake Recipes

HildaJorgensen
10
A recipe from
Triumph of the Lentil: Soy-Free Vegan Wholefoods for all Appetites
. Don't be fooled by the zucchini in the title. This is actually a decadent tasting vegan mud cake. Made in a bundt pan it is thin and crispy on the outside and moist and dense on the inside, so much that it doesn't need any icing or accompaniments. To make it a bit fancier-looking you could drizzle it with melted vegan chocolate or icing. This mixture also makes delicious muffins, making 24 medium sized ones.
Vegan Hearth Bread Recipes

HildaJorgensen
6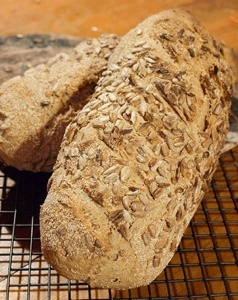 A recipe from my book
Triumph of the Lentil
, this is my staple bread recipe. Even with a newborn and a toddler to look after I manage to bake this twice a week, so that we never have to buy bread. Because of the slow rising time it requires very minimal kneading (only enough to mix in the flour), doesn't require any oil or sugar to taste good and stays fresh for longer. The slow rise develops the gluten in the same way that kneading would, but results in a superior taste.
Each rise can take between eight and twenty hours and put in the fridge at any stage, to be baked within two weeks. I like to make each rise around twelve hours. It can also be sped up a little, to make the total time as little as 16 hours by doubling the amount of yeast and combining the first and second rise together.
Vegan Egg Replacer Recipes

HildaJorgensen
3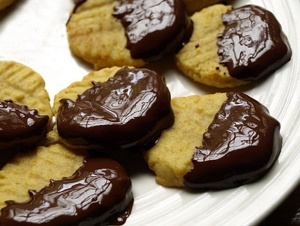 I am often shocked when I read egg replacing tips written by other vegans, because chickpea flour never seems to be there. While my go-to egg replacer used to be ground flaxseeds, since discovering chickpea flour I have never looked back.
Chickpea flour is readily available in health food shops, along with Indian, Italian and French grocers. It is also known as besan, chana flour, gram flour, cici flour and garbanzo bean flour. You can even make your own out of whole, dry chickpeas if you have a grain mill or very powerful food processor.
4 results - showing 1 - 4