Listings by Mattie
Vegan Pizza Crust Recipes

Mattie
1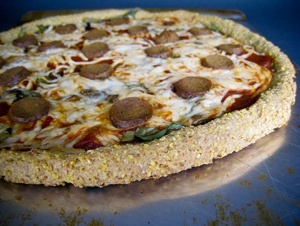 This Vegan Cornmeal Spelt Pizza Crust recipe is one of the fastest, easiest crusts around because it doesn't need lots of kneading and it doesn't require yeast. Although it's not gluten-free, it does have very low amounts of gluten which is good if you're trying to cut back on it due to food allergies. This recipe makes a vegan crust that is 12 to 14 inches. This dough can also be refrigerated for later use.
Vegan Baking Guides

Mattie
1
This weekend my good friends are getting married in Palm Springs. I'm also taking advantage of this time off to go camping in Joshua Tree National Park and visit a friend in LA. In the past I've often grappled with the difficulty of running around trying to find nourishing food while traveling. There's nothing worse than needing something nourishing and not being able to find it as you slowly feel your body running out of energy. Enter The Vegan Survival Kit.
Vegan Candy Recipes

Mattie
6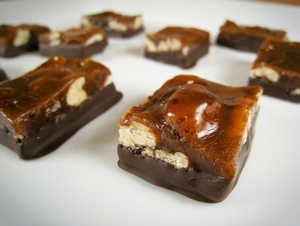 These chewy Vegan Pecan Caramel Chews are reminiscent of those little caramels you used to get from trick or treating when you were little, except they're packed with pecans and dipped in chocolate! Be sure to use a candy thermometer with this vegan caramel recipe for best results. If you like your caramel extra soft or extra hard, adjust the caramelization temperature 10F (6 C) lower or 10F (6 C) higher respectively.
Vegan Baking Guides

Mattie
0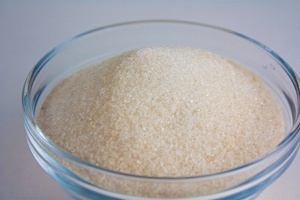 My particular view on sweeteners is that they are drugs that just so happen to be legal. Like many drugs, sugar isn't necessarily bad unless you consume too much. When you ingest sugar, it gets released into the bloodstream and your blood sugar level rises. Your pancreas then secretes insulin to stabilize this blood sugar level and excess much of the sugars get moved to the liver where it can be further processed or excreted with urine. The way in which your pancreas excretes insulin is called the insulin response and putting too much stress on it can wear it out. This can lead to things like weight gain and long term risks like diabetes and hypoglycemia if left unchecked.
Vegan Yeasted Enriched Bread Recipes

Mattie
8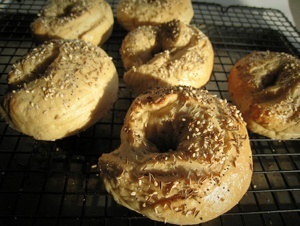 I know that one day I won't have access to my favorite bagel place on Bedford ave in Brooklyn on my way home from the bars to grab a late night snack. This Vegan Everything Bagel recipe will hopefully keep me content in those times. Enjoy these vegan bagels with Tofutti cream cheese,
Creamy Vegan Cashew Cream Cheese
, my more involved
Vegan Cashew Cream Cheese
or whatever else floats your fancy. I've designed these bagels in the authentic NY style which uses barley malt, also known as malted barley. Barley malt is highly recommended but if you don't have it just use an additional one-half Tablespoon sugar in its place. Be sure to allow ample time for this recipe- it takes about two hours. If you live further than two hours away from New York City, this recipe will be easier than flying there for the flavor.
Vegan Topping Recipes

Mattie
2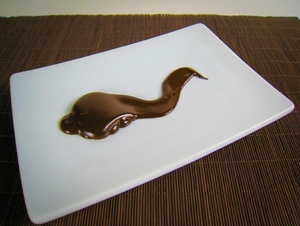 Ganache can be a very versatile base for a recipe. It can be adapted to anything from frostings to truffles to fillings. Just adjust the Soy or Cashew Cream in this Vegan Dark Velvet Ganache recipe plus or minus up to 2 Tablespoons to get the thickness that suits your needs. For example: 2 more Tablespoons Soy Cream, Cashew Cream or non-dairy milk will make this ganache solidify into a soft frosting-like consistency at room temperature. 1 cup of Soy or Cashew Cream yields ganache that is perfect for cakes. You can even customize it further with things like Grand Marnier, Chambord, espresso or mint extract.
Vegan Cookie Recipes

Mattie
6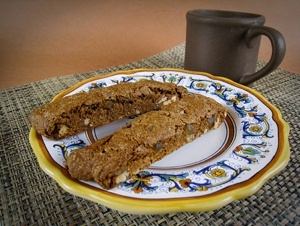 This Vegan Gingerbread Pecan Biscotti recipe showcases the winning combination of candied ginger, pecans, molasses and just the right amount of spices like cinnamon, cloves and nutmeg. The result is a vegan biscotti armed with a deep, complex flavor with a spicy finish that helps kick out those winter blues.
The Faces of Vegan Baking

Mattie
1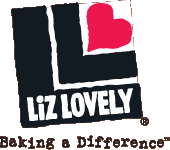 I recently had a cookie at Whole Foods that knocked my socks off. I enjoyed the flavor, the packaging and since I used to own and operate a vegan organic cookie company myself, I was naturally intrigued. Enter
Liz Lovely
. I had the pleasure of asking Dan from Liz Lovely some questions to find out what makes them tick.
Veganbaking.net:
Please describe your business.
Dan:
Liz Lovely was founded by Liz and Dan Holtz (front left & right) to bring you cookies with a higher purpose. We call it Baking a Difference™.
We bake gourmet cookies with organic & fair trade ingredients from our 100% vegan cookie bakery in the Green Mountains of Vermont.
Unlike most natural food companies these days, we bake everything in our own bakery and ship it directly to people and stores all over the country.
Vegan Sauce Recipes

Mattie
0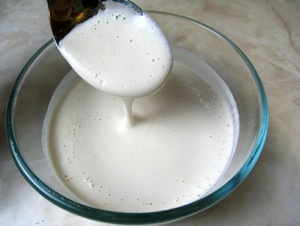 There's no such thing as a drop-in replacement for cream but this Vegan Cashew Cream recipe comes pretty close when you need it for a substitute for baking. It can be used as a vegan base in
custards
,
ice creams
,
sauces
,
cakes
or anywhere else you'd like to add richness. Cashew cream is also soy-free and can be made raw if you obtain raw ingredients.
Vegan Candy Recipes

Mattie
6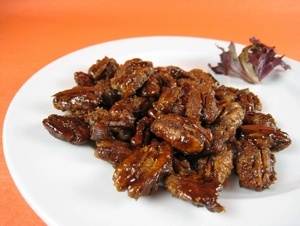 These Balsamic Candied Pecans are great for salads, ice cream or just random munching. It's one of those examples of how balsamic vinegar can mysteriously elevate certain foods to
food crack
status. This vegan recipe also features a touch of molasses and salt that work behind-the-scenes to enable proper texture and complex flavors. Don't like molasses? Too bad! Or should I say, "please add it. Pretty please?" It's essential for allowing the proper texture and flavors come through. You shouldn't be able to taste it in the finished product. Oh and here's a little secret: Put these babies in your next pecan pie for a secret candy coated weapon that's sure to wow your pie eating brethren.
Vegan Sauce Recipes

Mattie
2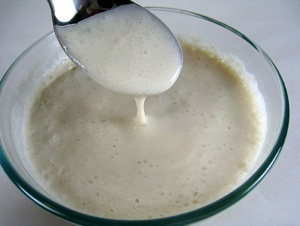 There's no such thing as a drop-in replacement for cream but this Vegan Soy Cream recipe comes pretty close when you need it for a substitute for baking. It can be used as a vegan base in
custards
,
ice creams
,
sauces
,
cakes
or anywhere else you'd like to add richness.
Vegan Egg Replacer Recipes

Mattie
4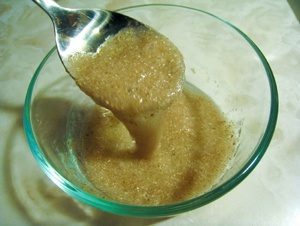 Some of us may remember chia seeds from those ch-ch-chia pet commercials in the 80's. Well they're back! It turns out that ch-ch-chia can b-b-bind. They work similarly to
flax seeds
in that when ground, the mixture forms a
mucilage
, also known as goop, and pulls together when heated. Perfect as an egg replacer in things like
vegan cakes
,
cookies
or anywhere else you'd want to substitute an egg. Like flax seeds they also contain protein, fiber and are an excellent source of omega-3 fatty acids.
Just be sure to use white chia seeds. The darker varieties will be visible in your finished product. White chia seeds can be found online if they're not available at your local health food store.
Vegan Bar and Square Recipes

Mattie
2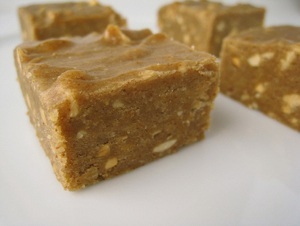 Peanut butter and maple syrup have this amazing relationship. I think they might be in love with each other. This Vegan Peanut Butter Maple Fudge recipe is really easy to make and you have the option of adding chocolate chips if you want to crank up the flavor/passion levels even more.
Vegan Cookie Recipes

Mattie
10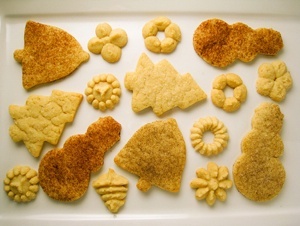 These Vegan Sugar Cookies are perfect for the Holidays or any time you feel like treating yourself. This recipe is on the shortbread side of things so they're nice and crispy. They can be rolled and cut with cookie cutters or pressed out of a cookie press. Dust them with coarse sugar, cinnamon, cardamom or all three if you're feeling frisky.
Other Vegan Baking Recipes

Mattie
0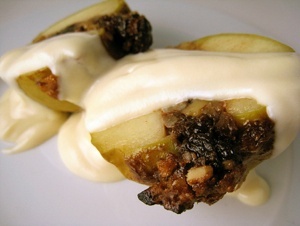 This Vegan Bourbon Baked Apple recipe is a great way to get that ridiculously good apple flavor without resorting to the time intensive sport of pie making. It's kind of like an apple pie but without all the crust drama. The core of the apple is removed and replaced with a delectable mixture of pecans or walnuts, raisins, maple syrup, cinnamon and nutmeg. The whole deal is then doused with bourbon and baked to perfection. I won't tell if you drink some of the bourbon to make sure it's
okay
.