Listings by Mattie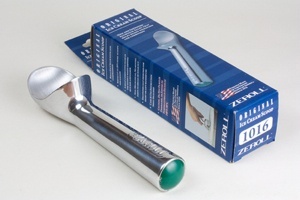 I used to think that ice cream scoops were kind of a joke. Why not just use a spoon and run it under warm water before for the best scooping action? That's all fine and dandy if you just want to get ice cream into a bowl. There's something to be said about presentation though, especially when it comes to desserts. As humans, we're very visual when it comes to interpreting things like food and this does make a difference with how food is perceived. You might only be concerned with getting ice cream into your mouth with the least amount of effort but if you're interested in making the best possible eating experience then it's a good idea to pay attention to your visual presentation. Also if you frequently serve ice cream, convenience is key. When it comes to ice cream this is where the
Zeroll
Original Ice Cream Scoop comes in.
Vegan Frozen Yogurt Recipes

Mattie
1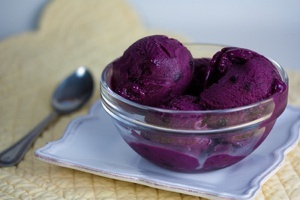 This Vegan Blueberry Frozen Soy Yogurt recipe is super simple to make. It's just unsweetened vegan soy yogurt mixed in an ice cream maker with the fruit jam of your choice. I happened to have blueberry jam when I made this batch. Be sure to use quality soy yogurt. There are some brands out there that don't taste anything remotely like yogurt and they are to be avoided. It's also recommended using quality jam made with sugar instead of high-fructose corn syrup. Be sure to use unsweetened soy yogurt or else your frozen soy yogurt will come out too sweet. This recipe is already on the sweet side so the fruit comes through with intensity.
Vegan Ice Cream Recipes

Mattie
1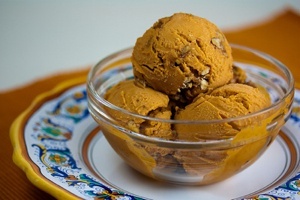 When this Vegan Sweet Potato Pecan Ice Cream recipe is mentioned to passerby one of two things usually happens: people either express great joy or wince and convulse. Sweet potatoes are pumpkin 2.0 people! They have a much more complex flavor than pumpkin so I just cut to the chase and paired them with candied pecans to make this vegan ice cream. You could substitute pumpkin purée if you really wanted to but it's not recommended unless you're stuck on a dessert island with nary a single sweet potato in sight.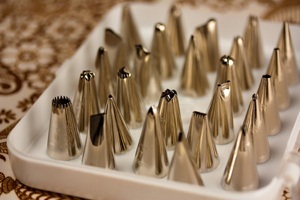 By now you may have decided to try this whole vegan baking thing and unlike most other hobbies, noticed how satisfying it is to voraciously consume the results when it works out. If you haven't been consuming the fruits of your labor in secret, perhaps the boss is a little farther away from laying you off in these hard times due to the ongoing appearances of your apple struedel at the office. In conclusion of our series, we give you Part 3 of Building Your Vegan Kitchen where we divulge the useful tools that make vegan baking more convenient, cost effective and fun.
Florida

Mattie
0
BunnieCakes: Bunniecakes specializes in making vegan and organic cakes, cupcakes and treats--each baked to perfection. We pay attention to every minimal detail for those customers looking for delicious sweets that prefer a vegan way of eating or are following a gluten-free, wheat free or sugar free diet. We also try to use the best organic ingredients.
Vegan Candy Recipes

Mattie
1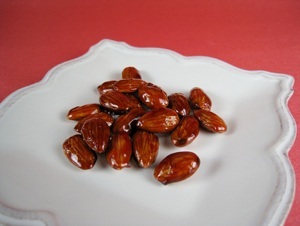 This Cherry Candied Almond recipe is an excuse for me to combine two of my most favorite flavor combinations: cherries and almonds. I used brown sugar and olive oil for a more complex sweetness profile and just the right amount of almond extract to bind the cherry and almond flavor in holy matrimony. Try these as a relatively guilt-free vegan snack, add them to salads or sprinkle them on your ice cream.
Vegan Syrup Recipes

Mattie
0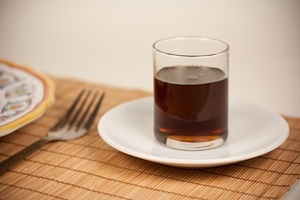 One of the best parts of growing up was waking up to the aroma of Dad's legendary pancakes every Sunday. After gorging on them doused with maple syrup, the fam and I would go hiking on Mt Tam. Like clockwork, I'd eventually proceed to have an enormous mysterious energy crash that would reduce me into a quivering mess that Mom would call
the shakes
. I later found out this was because the maple syrup I loved so much was causing my blood sugar to peak, then crash due to its high glycemic index. Now I'm a lot more careful by making sure that I get some veggie sausages and go easy on the maple syrup. Agave syrup has a significantly lower glycemic index than maple syrup. Adding maple extract to it makes it a delicious maple syrup substitution, as shown in this recipe. Check out our article on
sweeteners and glycemic index
to see how different sweeteners stack up.
Vegan Baking Guides

Mattie
1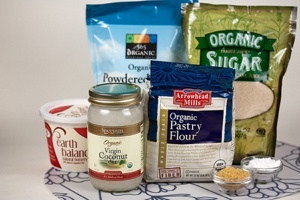 This is Part 2 of a 3 part series on how to get your kitchen dialed in for easy vegan baking. In
Part 1
we talked about essential cookware that we recommend to make things nice and easy. In this article we'll detail ingredients that will make your vegan baking adventures easier so you're not running to the store trying to find that one ingredient you forgot about at 1am.
Part 3
will detail specific tools that aren't necessities but are worthwhile additions to your vegan baking armory.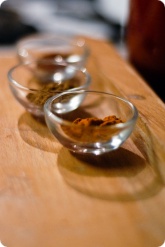 Mise en place, pronounced 'MEEZ ahn plahs', translates to "put in place". It means to have all your ingredients, cookware and your kitchen prepped and ready to go before doing your cooking or baking. With mise en place, recipes are reviewed and necessary ingredients and equipment are checked. Mise en place is used extensively in the food industry and is of equal importance to the recipe itself.
Mise in place is simply the act of just reading the directions, fully understanding and preparing yourself for the task you're about to do. If you bought furniture that needed to be assembled, you'd want to practice a variant of mise en place called "reading the directions first" for best results. You should get in the habit of mise en place every time you bake.
Vegan Pastry Recipes

Mattie
4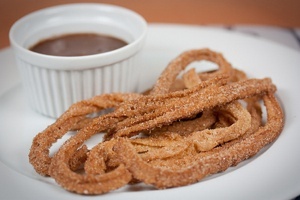 Churros are so good and such a rare treat that it's always a sign of good luck to actually find them. Traditionally they're made with eggs so vegan churros are an even more rare find. This Vegan Churro recipe features sugar and cinnamon for
churriffic
flavor and flax as the primary binder. It's important to use the biggest pastry bag star tip you can find and to go easy on the frying until they're just barely golden brown so they're not too crisp. A candy thermometer is crucial for best results. Enjoy these churros with Churro Chocolate Sauce that's enhanced with the creaminess of non-dairy milk and just a pinch of cayenne.
Thailand

Mattie
0
Les Marg Bakery


England

Mattie
0
Blue Lotus Products: We specialise in an irresistible range of Dairy (Milk, Casein, Lactose) Free Cakes, Egg Free Cakes, Wheat Free Cakes, Gluten Free Cakes and Soya Free Cakes. The range also includes a large selection of Sugar Free Cakes that would make enticing diabetic birthday cakes. We also have a wide range of Nut Free Cakes. Our luscious 'free from' cakes would be ideal as luxurious birthday cakes, anniversary cakes, wedding cakes or christening cakes and would make unique gifts by post to send to loved ones, clients or colleagues.
British Colombia

Mattie
0
Veganmania Bakery: Vegan sweets & treats are the heart of VeganMania. We've been serving up compassionate goodies to the Vancouver area for over five years, via the Vancouver Farmers Markets, custom cakes, catering community & private events, and making special deliveries.
British Colombia

Mattie
0
Snail House Bakery: Delectable vegan treats for parties, special occasions, birthdays, or every-day delight! Located in Kerrisdale, Vancouver, BC, at Snail House vegan Bakery I create treats to satisfy anyone's sweet tooth, using quality fresh, organic, low-fat ingredients. As an apartment-based service with no storefront, I accept pre-orders with pick-ups only!
Vermont

Mattie
0
Liz Lovely: We bake gourmet cookies with organic & fair trade ingredients from our 100% vegan cookie bakery in the Green Mountains of Vermont. Unlike most natural food companies these days, we bake everything in our own bakery and ship it directly to people and stores all over the country.