Listings by Mattie
Vegan Crepe Recipes

Mattie
0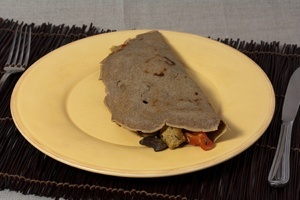 Crepes unlock huge brunch and dessert option potential depending on wether you make savory or dessert crepes. This Vegan Buckwheat Crepe recipe is pretty foolproof as long as you use the right pan described below. If making savory crepes fill them with things like tofu scramble, seitan and beans or wild rice and mushrooms. If making sweet crepes fill them with bananas, chocolate and coconut; peanut butter, maple syrup and walnuts or caramel, pecans and apples topped with a drizzle of
Cashew Cream
. Buckwheat lends an earthy, nutty richness to these vegan crepes, which are based on
Easy Crepes
but factor in
buckwheat flour
's ability to absorb slightly less liquid than all-purpose flour due to it's smaller amount of gluten.
Vegan Frosting Recipes

Mattie
3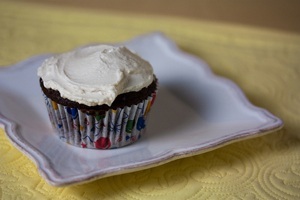 In search for a truly decadent vegan Rich Vegan Vanilla Frosting recipe that is also resistant to melting in warmer temperatures, I utilized the power of soy milk powder (not to be confused with soy flour). Soy milk powder adds extraordinary creaminess while still allowing the frosting to remain firm. This frosting also takes advantage of
caramelizing sugar to the thread stage of 230F (110C)
where it contributes a smooth velvety texture. Finally, I used vegetable shortening as the main fat due to it's affordability and availability.
The firmness of this frosting can be customized to your preference easily by adding or subtracting 1 Tablespoon of water. This recipe also works well as a reference frosting recipe that can be customized into an endless variety flavors by swapping out water-based ingredients for the water and/or adding extracts to suit your style.
Missouri

Mattie
0
Astrocakes: Astrocakes is a new local bakery dedicated to gluten free/vegan sweets. I make out of this world cookies, also known as Rocketcookies.
California

Mattie
0
Sweet and Organic: Sweet and Organic specializes in vegan cakes and desserts using all-natural, organic and kosher ingredients. Sweet and Organic proudly supports cruelty-free, fairly traded and sustainable business practices.
Georgia

Mattie
0
Dulce Vegan Bakery: We are Atlanta's only vegan owned and operated 100% vegan bakery.  All of our products are completely animal free and made with the finest organic unprocessed and non-hydrogenated ingredients to ensure that they are the tastiest sweets in Atlanta.  We offer everything from delicious scones and cupcakes to elegant wedding cakes and are always happy to create something for your special occasion.

At Dulce Vegan, we believe in quality and socially responsible business practices. All of our products are made in small, carefully tended batches and we use local and fair trade ingredients whenever possible.

We are committed to working closely with customers to tailor products according to their needs.  We cater to individuals with soy and gluten allergies as well as those who need reduced sugar and sugar-free options.  We are also very excited to offer raw vegan sweets.
Colorado

Mattie
0
WaterCourse Bakery: "We make the impossible delicious." A quote we continue to prove to each client that devours any of our delicious desserts. WaterCourse Foods Bakery is a full-service bakery specializing in gluten-free, wheat-free and dairy-free desserts. We use only the finest ingredients and would never dream of using hydrogenated oils. Please call for special events, birthdays, weddings, etc.
New York

Mattie
0
Sweet Cheeks Vegan Bakery: Sweet Cheeks Vegan Bakery specializes in the most deliciously decadent Vegan cupcakes you will ever taste! All our creations are DAIRY FREE - NO Eggs, NO Milk, NO Butter, and NO Cholesterol!!! So what IS in our desserts?

Whole Wheat Pastry Flour, Unbleached Flour, Unsweetened Cocoa Powder, Agave Nectar, Soy Milk, Rice Milk, Tofu, Apple Cider Vinegar, Vanilla Extract, Vegan Margarine, Confectioners' Sugar, Canola Oil, Coconut Milk, Baking Soda, Baking Powder, Sugar, Organic Chocolate, Vanilla, Mint, and Coconut Extracts, Sea Salt, Fresh Mint, Carob Chips, Blackberries, Strawberries, and More!!
Australia

Mattie
0
Nelly's Vegan Bakery: It's hard to find vegan snacks on the go! Nelly's Vegan Bakery has arrived on the scene to change that.  We're spreading our delicious baked goods throughout the land, all of which are completely free of animal products (even those sneakily labelled ones like cochineal and vitamin D3 from lanolin).

We bake a selection of rich, indulgent treats, as well as healthier fare that still tastes as decadent as their less waistline-friendly counterparts. Many of our products are lower in calories, sugar and fat than similar treats you'll find out there, and they're cruelty-free too. We rely on using quality vegan ingredients with wonderful flavours.

Nelly's Vegan Bakery creates delicious baked goods that are sold through local retailers. We also do catering and special orders.
Pennsylvania

Mattie
0
Virago Baking Company: We are an all natural bakery cafe, specializing in Gluten Free,  Vegan (No dairy, No Eggs, No Animal products) and classic European style, cakes and pastries. Our talented pastry professionals can customize a cake for any occasion. We use the finest all natural ingredients available. We use local and organic ingredients as much as possible.

We at Virago take great pride in producing the highest quality baked goods for our friends and neighbors. We are always adding new products to our repertoire so please feel free to make suggestions.
Our Gluten Free menu continues to grow, we've just added bread, sticky buns, Vegan muffins, buttermilk rolls, French bread rolls, zucchini bread and mini pies to the list. We have a products that are gluten free and dairy free, and some that are gluten free and vegan. We believe everyone should have cake!
Iowa

Mattie
0
Fair Grounds Coffeehouse: Our vegan bakery specializes in cupcakes, and cake versions of these are available. Our cakes are guaranteed 100% dairy-free, egg-free, and vegan. We can accommodate most allergies and special diets, and have a large selection of gluten-free treats.
New York

Mattie
0
Three Tablespoons Bakery: At Three Tablespoons we bake from scratch delicious cookies, muffins, bars, cakes, cupcakes and doughnuts packed with meaningful nutrients in right size portions. We take advantage of nature's bounty by combining fruits, vegetables, legumes, herbs, seeds and a variety of whole grains in unexpected ways. The result? Wholesome yet mouthwatering baked treats for every day and any celebration.
Utah

Mattie
0
Cakewalk Baking Company:All desserts are 100% vegan (including all vegan sugars), cholesterol free, organic, and fair trade ingredients whenever possible. We are run by an entirely vegan staff, and are dedicated to green practices. We recycle, compost, and use vegan and non toxic cleaning products in our bakery. W also specialize in baking for allergy restricted diets. Please inquire about custom baking for gluten, soy, dairy, nut, and egg allergies so we can use our separate equipment and prep area.
Vegan Crepe Recipes

Mattie
6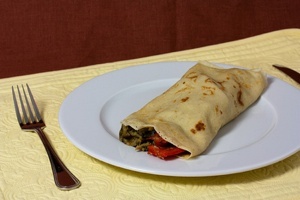 Crepes unlock huge vegan brunch and dessert option potential depending on wether you make savory or dessert crepes. This Easy Vegan Crepe recipe is pretty foolproof as long as you use the right pan described below. If making savory crepes fill them with things like tofu scramble, seitan and beans or wild rice and mushrooms. If making sweet crepes fill them with bananas, chocolate and coconut; peanut butter, maple syrup and walnuts or caramel, pecans and apples topped with a drizzle of
Vegan Cashew Cream
.
Vegan Baking Guides

Mattie
0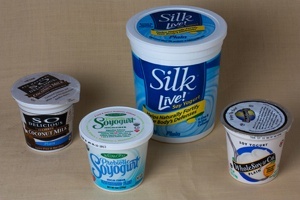 Your baked items are only as good as your ingredients. I'm unaware of a single case where this isn't true. It's one of the reasons I stopped using tofu in my recipes years ago, although there are certain rare occasions
where it shines
. Plain yogurt provides a great way to add complex flavor and introduce mild binding properties to your recipe. It's not going to bind as much as an egg, but in things like
cakes
,
pancakes
and
muffins
you don't need powerful egg replacers anyway. Read on for my review of the top four plain vegan yogurts currently on the US market.
Vegan Muffin Recipes

Mattie
9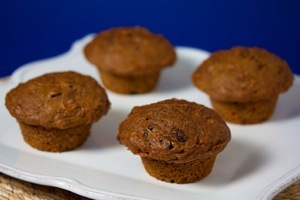 Carrot cake is my all-time favorite dessert so I adapted it into a heartier quick bread in the form of this Vegan Carrot Cake Muffin recipe so I could justify having it for breakfast. It's pointless to resist carrot cake goodness in it's new quick bread form so don't even try. A dollop of almond butter on top contrasts nicely with carrot cake flavor and adds extra nutritious oomph to power your day of world domination.