Favorites by Mixmastah
2 results - showing 1 - 2
Vegan Egg Replacer Recipes

Mattie
18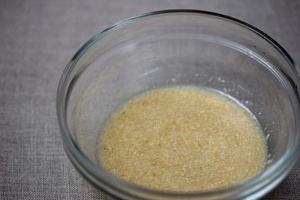 Traditional bakers have been able to create a vast variety of foods over the last several hundred years of baking evolution. It's surprising when you realize that everything from puddings to cakes to cookies vary little in the range of ingredients used. Versatile ingredients such as flour, sugar, fat and eggs make this sort of variation possible. These are the building blocks of pastry. Vegan baking is easy when all you have to worry about is manipulating flour, sugar and fat. So what are we do to do in regards to replacing the almighty egg? There is a legend that the Romans believed in chicken eggs so much, they mixed them into their concrete. To first understand what we need to replicate this building block we need to understand what an egg does in the world of baking.
Vegan Yeasted Enriched Bread Recipes

Mattie
5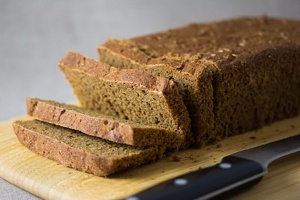 After falling in love with rye breads I became fascinated with developing a bread containing 100 percent rye. I knew that taking all of the wheat flour out of a bread recipe would wreak havoc on the end result and a high-rising crusty bread would not be obtainable. This is because wheat flour is unique in that it contains two proteins in the wheat endosperm called glutenin and gliadin. When these proteins hydrate and undergo friction, they unravel like balls of yarn, bind together into sticky strands and form a structure building network. This elastic web of protein holds in air bubbles during leavening and acts as a structure builder after the bread cools, resulting in a high-rising, fluffy, springy loaf.
2 results - showing 1 - 2