Favorites by Chocfanatic
Vegan Butter Recipes

Mattie
7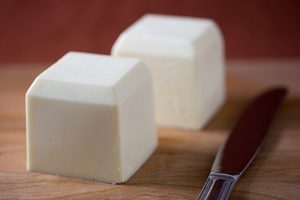 The more I learn about pastry, the more I realize that European pastry is on a completely different level compared to classic American pastry. My impression is that European pastry is all about introducing flavor depth through manipulating eggs, butter and technique.
Croissants
,
strudel
and danish pastries come to mind. American pastry, on the other hand, tends to build off bold flavors with a strong sugar backbone accentuated by spices.
Apple pie
,
cupcakes
and
cookies
come to mind here.
In the quest to become an adept baker, it's important to draw from as many influences as possible. One trick that many American style bakers use to improve flavor depth is taking a cue from European bakers by using cultured European style butter.
How does American style butter differ from European style butter? Let's take a look.
Vegan Granola Recipes

Mattie
5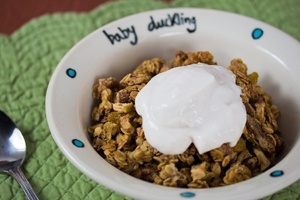 This Vegan Apple Pecan Granola recipe brings on the apple flavor with the help of both apple chunks and apple sauce. Cashew butter forms its base and packs extra protein so you'll have sustained energy throughout your morning. I go low on the sugar for this same reason and to give the other ingredients a chance to contribute flavor. Nutmeg, allspice and cinnamon work to highlight the apple. Chopped pecans toast during baking and add a welcome nutty crunch. Once you've
chosen your preferred apples
and baked this granola to perfection you can add it to ice cream, splash it on non-dairy milk or top it with a dollop of non-dairy yogurt.
Vegan Cheesecake Recipes

thesweetlife
28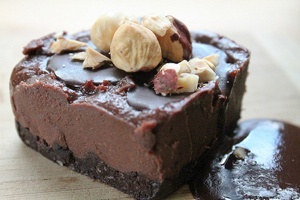 I have to admit, I used to have a sort of prejudice against raw desserts disbelieving in their potential goodness. Oh was I wrong. This is one of my favorite desserts I have ever made. Ever. This Raw Vegan Chocolate Hazelnut Cheesecake is so rich and creamy your friends won't believe that it's vegan.
Vegan Sponge Cake Recipes

G.Vongola666
26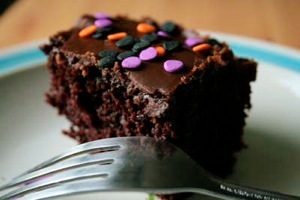 Ok so I found this Vegan Chocolate Cake recipe and it was a HUGE hit with my family and friends. It was quite easy to make as well! I've never really been a cake person, in fact I detest the stuff for the most part; but this cake made even me nod in approval. The blend of coffee that I put in the recipe adds to the chocolaty goodness and taste. It's very moist as well. There is a glaze that goes with the cake, but I personally never use it. I think the cake is just fine alone. However, I will add the directions for the glaze in case you guys want to try it.... Enjoy!
Vegan Quick Bread Recipes

guest
2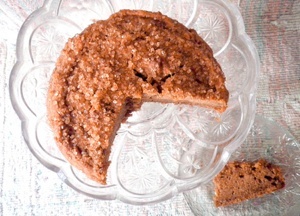 I glanced over at my fruit basket yesterday and found four moldy looking apples at the bottom. They had been languishing there for over a week, with no one paying them any attention. Now, I'm a bit of a purist with my apples. I only like them tart and crunchy with faint green veins running through their flesh. Bruised apples with brown spots go straight on my list of foods I most hate to eat. Still, something had to be done with those apples, and without much of a plan, I peeled, cored, and chopped them up.
Then I spied a jar full of demerara sugar that I'd bought recently, and inspiration took form. I decided I'd bake an apple bread. The principle would be the same as banana bread, only since apple has a higher water content, I could consider lowering the amount of fat in my recipe, and under bake slightly, so my cake would remain moist. A small quantity of vinegar provides just enough acid for leavening, and the baking soda helps it rise. This bread bakes up dense.
Vegan Cookie Recipes

Mattie
22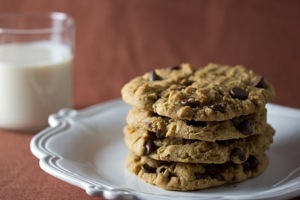 For me, the ultimate cookie is crispy on the outside, yielding to a satisfying chew on the inside. This should not be confused with just a soft cookie. It should resist your bite a little and take a few moments to break down in your mouth as it provides bust of flavor with every chew. In contrast, soft cookies tend to be great on the first bite and disintegrate into nothingness soon after, often leaving you feel like you're chewing on sweet dust. I'm a huge fan of peanut butter but I find the texture of peanut butter cookies to too often fall into the soft-only or even worse, the crumbly camp. If you scale back on their precious peanut butter they retain their chewy qualities but also quickly turn into regular cookies with just a hint of peanut butter flavor. I set out to find the optimum combination of decadent chewiness while keeping a peanut butter punch as intense as possible (and tossing in chocolate chips for good measure). This tightrope walk is extremely dangerous in that it causes you to eat way too many test cookies as you perfect your recipe.
Vegan Sponge Cake Recipes

HildaJorgensen
10
A recipe from
Triumph of the Lentil: Soy-Free Vegan Wholefoods for all Appetites
. Don't be fooled by the zucchini in the title. This is actually a decadent tasting vegan mud cake. Made in a bundt pan it is thin and crispy on the outside and moist and dense on the inside, so much that it doesn't need any icing or accompaniments. To make it a bit fancier-looking you could drizzle it with melted vegan chocolate or icing. This mixture also makes delicious muffins, making 24 medium sized ones.
Vegan Ice Cream Recipes

Mattie
7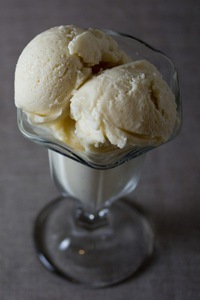 Few desserts are as satisfyingly simple as Vegan Vanilla Ice Cream. Over the years I've had dozens of different styles and I've developed a preference for what I believe to be optimal qualities in ice cream. I believe it should be rich, smooth, delicately melt into a creamy base in your mouth but not linger for too long and not have off flavors. I don't prefer ice creams that are frozen into a block of ice, nor do I approve of ice creams that have the texture and taste of ice milk. So how do you develop a soft, creamy, flavorful vegan vanilla ice cream recipe without using eggs or dairy? While we're on the subject of ice cream, how do you develop an assertive vanilla flavor while not being over-the-top and making it taste artificial?
Vegan Pizza Crust Recipes

Mattie
21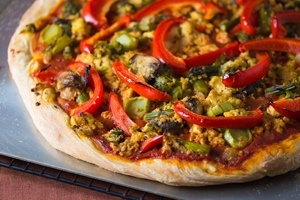 I haven't yet met anyone who isn't a raging pizza fan. It was one of the hardest foods for me to
give up
when I lit the vegan torch. Luckily, I've developed this Easy Vegan Pizza Crust recipe that's easy to make and features a rich flavor with a crispy exterior and chewy interior. This has come at a price. The uneven road leading to this crust has made past girlfriends almost dump me over failed pizza prospects. I've lost many highly anticipated meals and wasted lots of time. Yes, the lowly pizza crust depends on some fundamental ingredients and methods that are to be mastered in order to bake itself to crispy perfection.
Vegan Butter Recipes

Mattie
62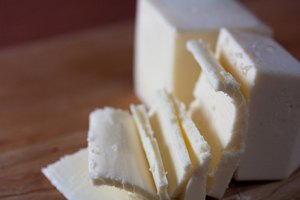 Butter is one of those ingredients that can be so central to baking that as soon as some people hear the term
vegan baking
they wonder aloud almost in a panic, "what about the butter?!" Many vegan baked items get along great with fats like canola,
coconut oil
or even olive oil. These types of fats work wonders for
cakes
,
cookies
,
bars
and
breads
. When designing recipes where we need something to act like butter, things start to get complicated. Solid fats like butter and margarine are integral to things like
puff pastry
,
pie crust
,
shortbread
,
croissants
, danish dough and
certain cakes
. This is because in these cases the fat is used to coat the flour so gluten doesn't develop too much and also trap air bubbles to enhance leavening and texture. The only option in these instances is to turn to a margarine or similar vegan butter that is solid at room temperature and gets soft as it melts so it blends to one cohesive mass of dough.
Vegan Cookie Recipes

Renoodle
16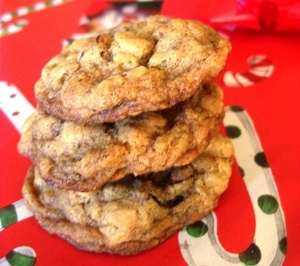 These Vegan Cranberry Pecan Oatmeal Cookies are one of the standards of our Christmas baking celebrations. They are crispy on the outside and soft on the inside. The crunchy pecans and tart-sweetness of the cranberries really make a complex and well rounded flavor and texture. They are really, really delicious!
Vegan Brownie Recipes

Mattie
8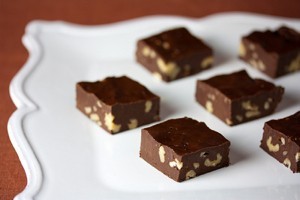 When working on this Vegan Double Chocolate Fudge recipe I learned that in order to master fudge, you need to thoroughly understand caramelization. Luckily, after dozens of fudgy failures, I now understand caramelization well enough to the point of where I can proudly share my recipe for all to enjoy, because you, dear reader, are worth more than marshmallow fluff. This recipe is easy as long as you follow it closely.
Vegan Ice Cream Recipes

Mattie
3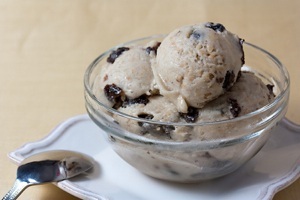 This Vegan Coconut Rum Raisin Ice Cream recipe is a great example of how suitable coconut milk can be as a rich, creamy base in vegan ice creams. The coconut flavor is further enhanced by the addition of toasted shredded coconut then complimented by just the right amount of rum soaked raisins. It's important to note that adding more than 2 Tablespoons of rum is discouraged because it will drastically increase the freezing temperature resulting in ice cream that's too soft.
Vegan Brownie Recipes

Mattie
53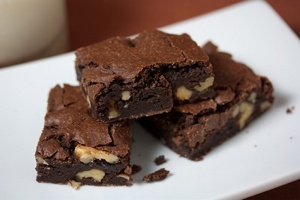 Ultimate is not something that I throw around lightly, especially for vegan brownies. I've had my share of vegan and regular brownies and been baffled by how lacking vegan versions are. Growing up on my Grandmother's brownies, I learned that a good brownie should be dense, fudgy and soft; not light, cakey and dry. Why is it so hard to emulate a traditional brownie recipe that simply consists of a few simple ingredients? Hint: it's due to the egg, which emulsifies, binds, slightly leavens then bakes up as part of the actual base of the brownie itself. To emulate this takes an expedition deep into the innards of brownie science, oh and for me, about seven years of failing until figuring this out.
Vegan Cupcake Recipes

Mattie
5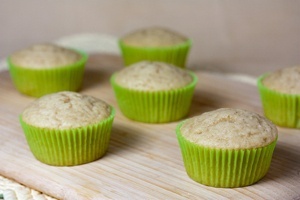 This Vegan Vanilla Cupcake recipe makes light and airy vegan cupcakes that have a soft, tender crumb due to the addition of arrowroot flour as well as apple cider vinegar. Vanilla extract and a touch of almond extract tie it all together. These cupcakes utilize the quick bread method which involves mixing your dry ingredients and wet ingredients in separate bowls, then mixing them both together at the end. This is a really easy way to make great cakes that have tender and spongy qualities. The drawback of this style is you have to be careful if you adjust the amount of sugar; more sugar will tenderize the batter, negatively affecting rise. These cupcakes are a little under sweet for my taste but if you're going for an elaborate frosting job no one will notice. If you increase the sugar in this quick bread method by even 1 Tablespoon, the cupcakes won't rise enough so it's not recommended. Use these cupcakes as a base for other flavor variations by switching out some of the flour and/or flavoring extracts. If you're looking for a cupcake that's a little bit more sweet and full flavored check out the
Vegan Vanilla Cupcakes - Cream Method
.