Favorites by danalinn
2 results - showing 1 - 2
Vegan Pancake Recipes

Mattie
2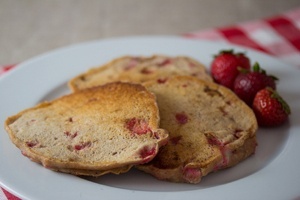 Strawberry and rhubarb are joined together in holy matrimony with orange zest and a touch of sugar in these Vegan Strawberry Rhubarb Pancakes. I opted to not make these pancakes too sweet because I like real maple syrup or a liberal topping of strawberries to drive the sweetness. If you like your pancakes sweet you may want to consider adding a couple Tablespoons more sugar. Or top them with sweetened vanilla yogurt for a new take on strawberry shortcake. I repeat: you can con your friends into enjoying something really close to strawberry shortcake for breakfast! Either way it'll be a breakfast to remember.
Vegan Waffle Recipes

Mattie
2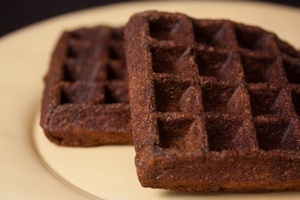 One of my favorite breakfasts is this Vegan Gingerbread Waffle recipe accompanied by a cup of strong coffee and veggie sausage on the side. Just when you''re thinking that you may be eating dessert you'll notice a savoriness that will assert that this is indeed breakfast. Slather these vegan waffles with a touch of almond butter, a splash of maple syrup and a sprinkling of
Balsamic Candied Pecans
to make this a truly memorable experience.
2 results - showing 1 - 2