Favorites by kristeng02
2 results - showing 1 - 2
Vegan Sponge Cake Recipes

G.Vongola666
26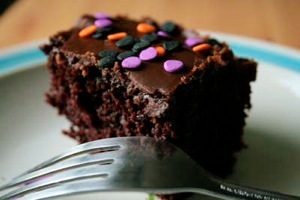 Ok so I found this Vegan Chocolate Cake recipe and it was a HUGE hit with my family and friends. It was quite easy to make as well! I've never really been a cake person, in fact I detest the stuff for the most part; but this cake made even me nod in approval. The blend of coffee that I put in the recipe adds to the chocolaty goodness and taste. It's very moist as well. There is a glaze that goes with the cake, but I personally never use it. I think the cake is just fine alone. However, I will add the directions for the glaze in case you guys want to try it.... Enjoy!
Vegan Muffin Recipes

Mattie
13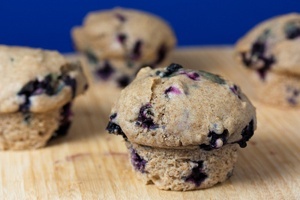 These Vegan Blueberry Muffins feature a buttery flavor and smooth texture thanks to the combined efforts of non-dairy milk, lemon juice and lemon extract. This compliments the tartness of the blueberries, making a delectable snack for breakfast or any other occasion. The combination of lemon juice and lemon extract in this recipe is so the lemon flavor can be brought up to tasty levels without excessive acidity, which in large amounts can negatively affect gluten's ability to bind.
2 results - showing 1 - 2