Favorites by tereasaanne
4 results - showing 1 - 4
Vegan Cheesecake Recipes

thesweetlife
28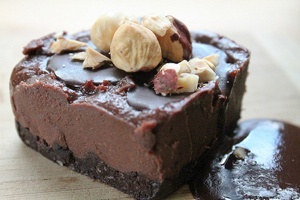 I have to admit, I used to have a sort of prejudice against raw desserts disbelieving in their potential goodness. Oh was I wrong. This is one of my favorite desserts I have ever made. Ever. This Raw Vegan Chocolate Hazelnut Cheesecake is so rich and creamy your friends won't believe that it's vegan.
Vegan Sponge Cake Recipes

G.Vongola666
26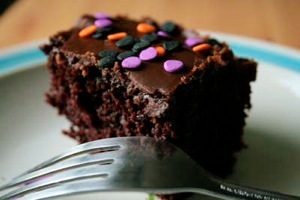 Ok so I found this Vegan Chocolate Cake recipe and it was a HUGE hit with my family and friends. It was quite easy to make as well! I've never really been a cake person, in fact I detest the stuff for the most part; but this cake made even me nod in approval. The blend of coffee that I put in the recipe adds to the chocolaty goodness and taste. It's very moist as well. There is a glaze that goes with the cake, but I personally never use it. I think the cake is just fine alone. However, I will add the directions for the glaze in case you guys want to try it.... Enjoy!
Vegan Shortening Recipes

Mattie
9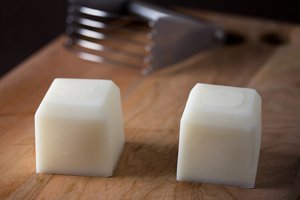 As I progress in my vegan baking adventures I strive for quality ingredients that give me as much control as possible over the flavors and textures I'm trying to convey. I also love breaking foods down to their most basic components and building them back up again, learning and getting unnecessarily excited along the way. For some people it's TV. For me it's this sort of food hacking.
I recently decided that I wanted to create a high quality vegan butter because I began to tire of the store bought
yellow goop
that I was so steadily relying on. What if I don't want all that diacetyl flavoring, beta carotene coloring, palm oil and who knows what else? My vegan butter experimentation ended up
being more successful than I imagined
. What if I made my own shortening?
Vegan Sponge Cake Recipes

HildaJorgensen
10
A recipe from
Triumph of the Lentil: Soy-Free Vegan Wholefoods for all Appetites
. Don't be fooled by the zucchini in the title. This is actually a decadent tasting vegan mud cake. Made in a bundt pan it is thin and crispy on the outside and moist and dense on the inside, so much that it doesn't need any icing or accompaniments. To make it a bit fancier-looking you could drizzle it with melted vegan chocolate or icing. This mixture also makes delicious muffins, making 24 medium sized ones.
4 results - showing 1 - 4