Favorites by rainbowcarrot
19 results - showing 1 - 15
Vegan Cheesecake Recipes

thesweetlife
28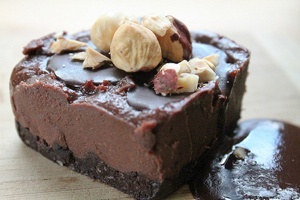 I have to admit, I used to have a sort of prejudice against raw desserts disbelieving in their potential goodness. Oh was I wrong. This is one of my favorite desserts I have ever made. Ever. This Raw Vegan Chocolate Hazelnut Cheesecake is so rich and creamy your friends won't believe that it's vegan.
Other Vegan Baking Recipes

Mattie
2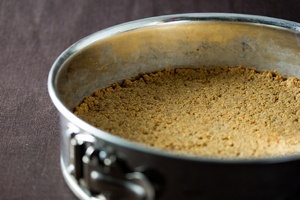 Vegan crusts are the foundation of many desserts so it's important to treat them seriously. When making a crust for a springform pan, it's important to have options that pair nicely with your dessert. One example is that you'd want to use a gluten-free crust with a gluten-free cheesecake. Regular cheesecakes go great with a graham cracker crust recipe but what if you're not going the traditional route? That
Vegan Apple Caramel Cheesecake
might be better paired with a ginger snap cookie crust or a walnut crust. What if you're doing something entirely different from a cheesecake or maybe you have a gluten intolerance? Maybe you want to take it to the next level and make a
Vegan Chocolate Mouse
with a hazelnut crust! Now you can do almost any type of spring form crust if you have access to dry cookies or nuts based on the recipe below.
Vegan Hearth Bread Recipes

HildaJorgensen
6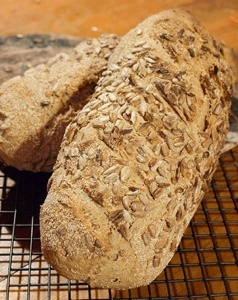 A recipe from my book
Triumph of the Lentil
, this is my staple bread recipe. Even with a newborn and a toddler to look after I manage to bake this twice a week, so that we never have to buy bread. Because of the slow rising time it requires very minimal kneading (only enough to mix in the flour), doesn't require any oil or sugar to taste good and stays fresh for longer. The slow rise develops the gluten in the same way that kneading would, but results in a superior taste.
Each rise can take between eight and twenty hours and put in the fridge at any stage, to be baked within two weeks. I like to make each rise around twelve hours. It can also be sped up a little, to make the total time as little as 16 hours by doubling the amount of yeast and combining the first and second rise together.
Vegan Pizza Crust Recipes

Mattie
21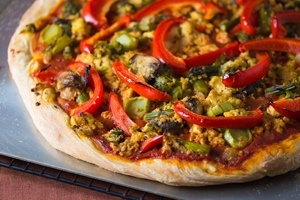 I haven't yet met anyone who isn't a raging pizza fan. It was one of the hardest foods for me to
give up
when I lit the vegan torch. Luckily, I've developed this Easy Vegan Pizza Crust recipe that's easy to make and features a rich flavor with a crispy exterior and chewy interior. This has come at a price. The uneven road leading to this crust has made past girlfriends almost dump me over failed pizza prospects. I've lost many highly anticipated meals and wasted lots of time. Yes, the lowly pizza crust depends on some fundamental ingredients and methods that are to be mastered in order to bake itself to crispy perfection.
Vegan Hearth Bread Recipes

Mattie
3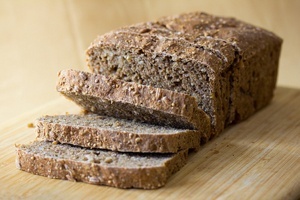 This Vegan Nine Grain Whole Wheat Bread recipe is unique in that it sports nine grains and contains 100% whole wheat flour for the rest of the ingredients which adds a superb flavor and texture not found in many other breads. Baking a bread with both of these features involves a little more effort but I think you'll agree that it's time well spent. This bread differs from a regular bread recipe in two ways: First, the grains are soaked so they soften and integrate into the loaf. Second, since we're using 100% whole wheat flour for the rest of the flour we need to soak it overnight so the bran softens. This softened bran will enable a more efficient rise because the bran won't cut gluten strands. It will also allow for a more supple crumb. These soaked flour and grains are technically referred to as, what else? A
soaker
. I suspect the bread baker who coined this term was having a creativity block the day he named this method.
Vegan Butter Recipes

Mattie
62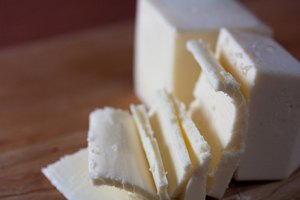 Butter is one of those ingredients that can be so central to baking that as soon as some people hear the term
vegan baking
they wonder aloud almost in a panic, "what about the butter?!" Many vegan baked items get along great with fats like canola,
coconut oil
or even olive oil. These types of fats work wonders for
cakes
,
cookies
,
bars
and
breads
. When designing recipes where we need something to act like butter, things start to get complicated. Solid fats like butter and margarine are integral to things like
puff pastry
,
pie crust
,
shortbread
,
croissants
, danish dough and
certain cakes
. This is because in these cases the fat is used to coat the flour so gluten doesn't develop too much and also trap air bubbles to enhance leavening and texture. The only option in these instances is to turn to a margarine or similar vegan butter that is solid at room temperature and gets soft as it melts so it blends to one cohesive mass of dough.
Vegan Yeasted Enriched Bread Recipes

Mattie
38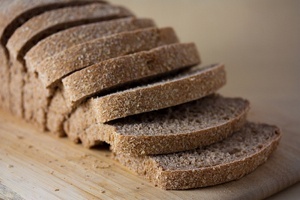 This Vegan No Knead Whole Wheat Sandwich Bread is now my go-to vegan bread recipe because it's simple to make and is a great example of how wet doughs can create wonderfully light and spongy breads. The higher water content allows the
gliadin
and
glutenin
in the flour to align into tight gluten bonds over time so you can forget about all that kneading drama. The result is a fluffy, chewy loaf that's perfect for sandwiches. Feel free to use this bread as a starting point and substitute a ½ cup of the flour for things like wheat germ, wheat bran or oat bran. It's important to note that due to the wetness of this dough it's only suitable for baking in a loaf pan.
Vegan Hearth Bread Recipes

Mattie
1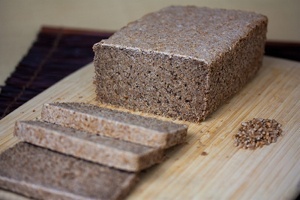 This Sprouted Wild Yeasted Whole Wheat Bread recipe is a nod to how the first breads probably got their start. Wheat berries were probably softened with water, ground and left out in the elements where they were then populated by airborne yeasts and bacteria, causing the dough to rise slightly. Placing this dough on hot rocks in or near a fire probably resulted in a fine vegan treat like nothing else available at the time.
Vegan Yeasted Enriched Bread Recipes

Mattie
1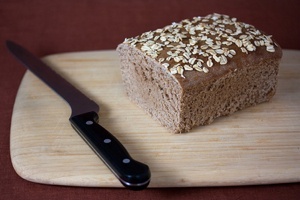 This Wild Yeasted Wheat Bread recipe, also known as sourdough bread uses a wild yeast sponge to leaven the dough, creating a multitude of complex flavor compounds in the process. Be sure to read and cultivate your
wild yeast starter and sponge
before starting this vegan bread. Sandwich breads baked in loaf pans are usually baked at lower temperatures around 350F (177C) to 375F (191C) and 'enriched' with things like sweeteners, oil and extra salt. Artisan breads formed and baked without loaf pans are baked at higher temperatures around 400F (204C) to 475F (246C) where the heat allows extra flavors to be developed. Taking this into account, your bread recipe and baking process will be slightly different depending on which method you choose. This recipe gives you options for both styles.
Vegan Baking Guides

Mattie
3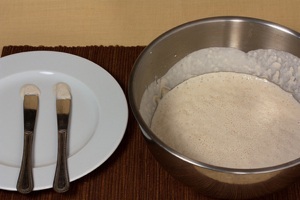 Having a wild yeast starter (also known as a sourdough starter) in your possession can lead to a whole new wold of fascinating flavors and food experiences. Everything from
breads
,
pancakes
,
quick breads
to
pizza crusts
can be made with wild yeasted dough, which has no need for commercial bread yeasts. Think of it as your magic little dough friend that's actually alive, waiting to morph into and enhance whatever you introduce it to.
Vegan Yeasted Enriched Bread Recipes

Mattie
4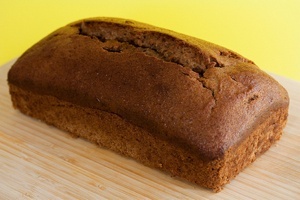 The more I use yeast instead of baking powder for quick breads such as Yeasted Vegan Banana Bread, the more I notice that yeasted breads produce far better flavor results. How did we get into this bad habit of
chemically leavening
our sweet breads with baking powder and baking soda? One word: convenience. Yeasted breads take about 3 times longer to make because we have to wait for the yeast to do it's thing. Yeast leavened breads are usually considerably more flavorful than chemically leavened breads because as the yeast ferments and spits out C02 that rises the bread, it also produces a multitude of complex flavor compounds. This is not the case with chemically leavened breads where few flavor byproducts are produced during the chemical reaction between acid and alkalne that produces the C02. Yeasted Vegan Banana Bread is now my go-to vegan banana bread recipe.
Vegan Mousse Recipes

Mattie
9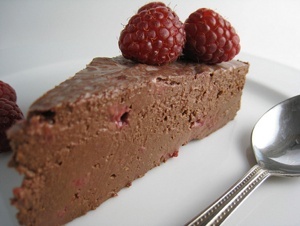 This Flourless Vegan Chocolate Raspberry Mousse recipe features a silky vegan chocolate mousse enhanced with coconut oil, cocoa powder and a touch of vanilla extract. It's then blended with fresh raspberries for a delectable combination. It's also easy to make, wheat free and doesn't even require baking. The hardest part is waiting several hours for it to firm up in the fridge.
Vegan Pastry Recipes

Mattie
33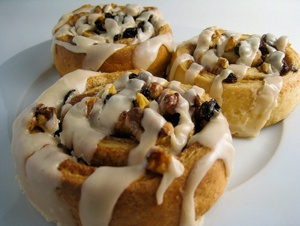 This Sticky Vegan Cinnamon Roll recipe features brown sugar, maple syrup and just the right amount of cinnamon, making them moist and chewy. And if that's not enough, these vegan cinnamon rolls are topped with walnuts, raisins then drizzled with icing to make them an irresistible treat any time of day.
Vegan Muffin Recipes

Mattie
9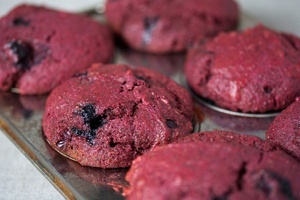 This Vegan Blueberry Beetnik Muffin recipe takes advantage of baked beets which harbor wonderful butter caramel flavors when their sugars caramelize. The vegan muffins are then complimented by the tartness of blueberries and just the right ratio of whole wheat flour and all-purpose flour. Lemon juice enhances flavor while allowing the beet purée to retain its vibrant reddish color during baking. This is because acids reduce the oxidation of plant-based compounds called anthocyanins, which are responsible for the red color in foods like beets and raspberries.
Vegan Pancake Recipes

Mattie
4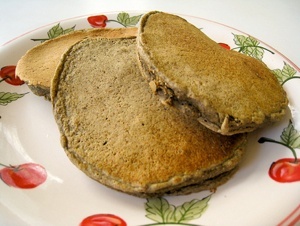 This Vegan Protein Pancake recipe is perfect for breakfast if you really want to make sure you get an adequate dose of protein during the first meal of the day. They utilize your choice of just the right amount of hemp protein powder or soy flour and feature chopped walnuts to further increase the protein ante and add to the flavor department. Cinnamon, nutmeg and ginger give these vegan pancakes a satisfying flavor that goes great with a splash of maple syrup (or fresh berries if you're hyperventilating at the idea of consuming too much sugar).
19 results - showing 1 - 15