Favorites by sugarmamabakeshop
3 results - showing 1 - 3
Vegan Cookie Recipes

sugarmamabakeshop
19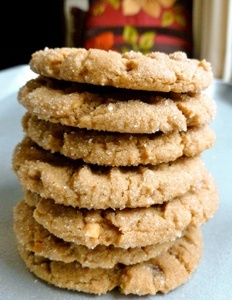 Vegan Peanut Butter Cookies are my very favorite comfort food. These are absolutely as good as I remember them... minus the eggs, dairy and gluten! Perfection.
Vegan Sponge Cake Recipes

sugarmamabakeshop
4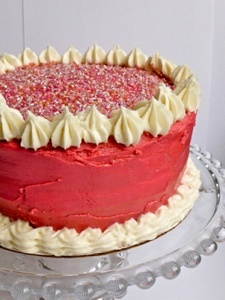 Let me just say, I'm a vanilla girl. Don't get me wrong, chocolate is great! But when I had to give up gluten & dairy I really just missed good old vanilla cupcakes. I tried a lot of recipes but they were too dry or too grainy or too plain or too... well, gross. So I got to work! It took me awhile to perfect but I'm SO proud of this Gluten-free Vegan Vanilla Cake recipe and I really think you'll love it. So far I've gotten great feedback from my "taste testers" (most of whom aren't gluten-free OR vegan). Enjoy!
Vegan Candy Recipes

Mattie
7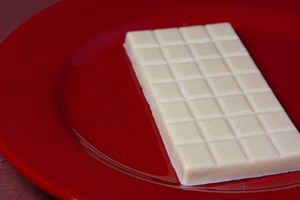 Commercial vegan white chocolate is relatively difficult to find but is an extremely versatile ingredient to have in your kitchen. Luckily, white chocolate's main ingredient, cocoa butter, is
easy to find at affordable prices on the internet
if you can't find it at your local health food store. A touch of
soy milk powder
and vanilla extract enhances depth of flavor in this chocolate.
Earlier attempts at making this Vegan White Chocolate recipe have resulted in excessively grainy bars due to the absence of industrial chocolate making equipment. A few extra steps will ensure this bar is as smooth as possible. Grinding your soy milk powder in a rotary coffee grinder will make the powder granules as small as possible and cause them to not be as noticeable on the palate. Tempering the chocolate to ensure proper fat crystal formation is the other crucial step to ensuring a smooth, high quality bar. Once you've mastered these steps you can add flavorings like cardamom, matcha, cinnamon and ginger powder for a truly outstanding vegan white chocolate.
3 results - showing 1 - 3