Favorites by wimergirl
4 results - showing 1 - 4
Vegan Brownie Recipes

Mattie
53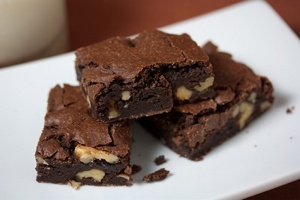 Ultimate is not something that I throw around lightly, especially for vegan brownies. I've had my share of vegan and regular brownies and been baffled by how lacking vegan versions are. Growing up on my Grandmother's brownies, I learned that a good brownie should be dense, fudgy and soft; not light, cakey and dry. Why is it so hard to emulate a traditional brownie recipe that simply consists of a few simple ingredients? Hint: it's due to the egg, which emulsifies, binds, slightly leavens then bakes up as part of the actual base of the brownie itself. To emulate this takes an expedition deep into the innards of brownie science, oh and for me, about seven years of failing until figuring this out.
Vegan Muffin Recipes

Mattie
9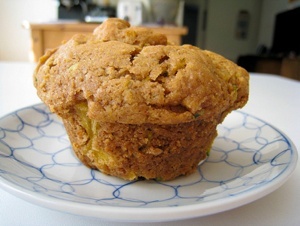 The subtle buttery flavor of zucchini and intensely sweet flavors of pineapple collide with delicious chaos in this Vegan Zucchini Pineapple Muffin recipe. Flavors are further enhanced by the addition of vanilla extract, cinnamon and nutmeg. Just the right ratio of whole wheat flour and all-purpose flour is used to give these vegan muffins the optimum level of fluffiness.
Vegan Muffin Recipes

Mattie
7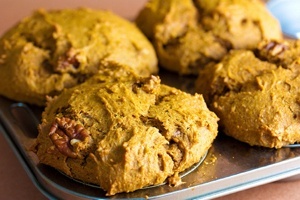 This Vegan Pumpkin Spice Muffin recipe has a wonderful warm, buttery flavor that is enhanced by barley malt syrup, lemon juice, cinnamon, ginger and a touch of cloves. Pecans add flavor complexity and a delightful crunch. These vegan muffins are equally good with baked sweet potato purée substituted for the pumpkin as well.
Vegan Muffin Recipes

Mattie
9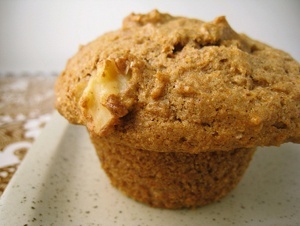 There's something about bananas and walnuts that just makes a perfect quick bread. This Vegan Banana Walnut Muffin recipe delivers it to your tastebuds thanks to the help of cinnamon, nutmeg a touch of vanilla extract. A slice of these vegan muffins topped with almond butter is a great thing.
4 results - showing 1 - 4