Favorites by Birgitta
3 results - showing 1 - 3
Vegan Cookie Recipes

Renoodle
8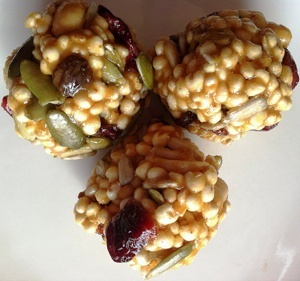 These Vegan Power Puffs are so puff-tastic! I highly recommend them. I have never used millet before and I will certainly be using it more often. It's fluffy, light and has more protein than puffed rice. These little power puffs are a perfect snack with a hot cuppa joe. You can easily cut this recipe in half if you aren't trying to feed an army. These are so good that my husband brought them to his Tai Chi class this morning and vanished with a request for more next week…I highly suggest you give these a whirl.
Vegan Cookie Recipes

Mattie
10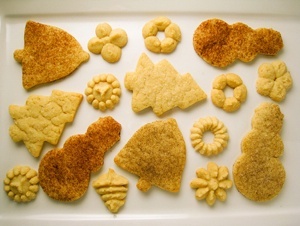 These Vegan Sugar Cookies are perfect for the Holidays or any time you feel like treating yourself. This recipe is on the shortbread side of things so they're nice and crispy. They can be rolled and cut with cookie cutters or pressed out of a cookie press. Dust them with coarse sugar, cinnamon, cardamom or all three if you're feeling frisky.
Vegan Pastry Recipes

Mattie
33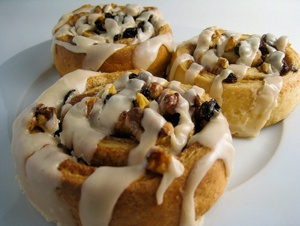 This Sticky Vegan Cinnamon Roll recipe features brown sugar, maple syrup and just the right amount of cinnamon, making them moist and chewy. And if that's not enough, these vegan cinnamon rolls are topped with walnuts, raisins then drizzled with icing to make them an irresistible treat any time of day.
3 results - showing 1 - 3