Favorites by PrincessVeggiez
2 results - showing 1 - 2
Vegan Pastry Recipes

Mattie
33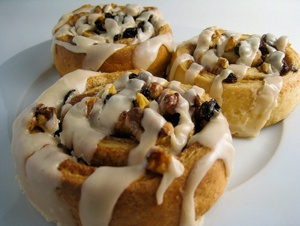 This Sticky Vegan Cinnamon Roll recipe features brown sugar, maple syrup and just the right amount of cinnamon, making them moist and chewy. And if that's not enough, these vegan cinnamon rolls are topped with walnuts, raisins then drizzled with icing to make them an irresistible treat any time of day.
Other Vegan Baking Recipes

annamal
6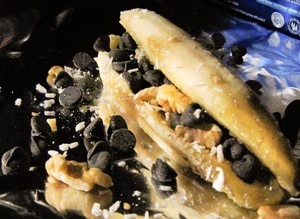 One wonderful summer in lovely Northern California, I had the pleasure of camping with one of my favorite people ever (who I'll just call Alf). That night he introduced me to something I'll never forget...Banana Delight! Serve with some quality sipping whiskey and good friends.
2 results - showing 1 - 2