Favorites by Cyndi Hillier
4 results - showing 1 - 4
Vegan Waffle Recipes

Mattie
7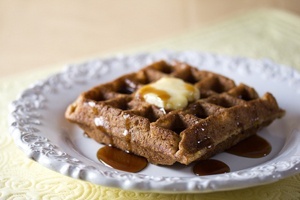 Curdled soy milk produces a buttermilk tang that's perfect in this Vegan Buttermilk Waffle recipe. The cornmeal allows them to attain a nice balance between crispy exterior and moist interior. Avoid making this recipe with anything other than soy milk; other non-dairy milks lack the protein content to curdle effectively which is paramount to rich buttermilk flavor. Try these waffles with a slathering of almond butter, vegan butter, fresh fruit or maple syrup.
Vegan Baking Guides

Mattie
1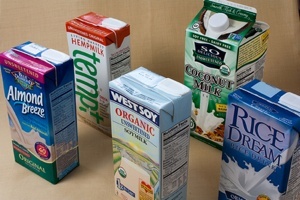 There's been lots of development in the world of non-dairy milk in the last couple years. We used to just have soy milk then rice milk showed up on the scene followed by almond milk. Lately coconut milk and hemp milk have arrived on market shelves. I've been using soy milk religiously ever since I switched from dairy milk back in ye olden days and loved it so much I never really felt the need to move away from it. Non-dairy milk is such an important staple in vegan baking that recently I felt it would be beneficial to the world of vegan baking to sit down and take a really close look at what I consider to be the five most popular non-dairy milk types. I wanted to see how they measure up against each other from a vegan baking perspective. How do they taste? How creamy are they? Do they curdle when exposed to apple cider vinegar? Will my recommended non-dairy milk for vegan baking, soy milk, retain it's vegan baking crown or will another non-dairy milk prevail? Read on to see what I found.
Vegan Pastry Recipes

Mattie
33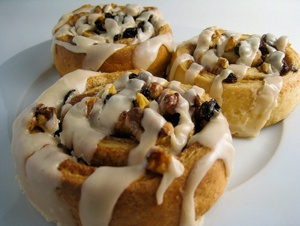 This Sticky Vegan Cinnamon Roll recipe features brown sugar, maple syrup and just the right amount of cinnamon, making them moist and chewy. And if that's not enough, these vegan cinnamon rolls are topped with walnuts, raisins then drizzled with icing to make them an irresistible treat any time of day.
Vegan Coffee Cake Recipes

Mattie
2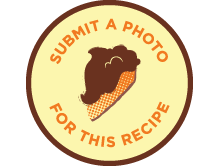 This Vegan Apple Pecan Coffee Cake recipe is great for those afternoon tea sessions with your extremely friendly next door neighbors. No friendly next door neighbors? More for you then. This vegan coffee cake uses pecans, cinnamon, allspice and a touch of non-dairy yogurt to let the apples really shine.
4 results - showing 1 - 4