Favorites by sweettoothy
4 results - showing 1 - 4
Vegan Butter Recipes

Mattie
62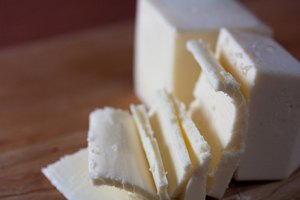 Butter is one of those ingredients that can be so central to baking that as soon as some people hear the term
vegan baking
they wonder aloud almost in a panic, "what about the butter?!" Many vegan baked items get along great with fats like canola,
coconut oil
or even olive oil. These types of fats work wonders for
cakes
,
cookies
,
bars
and
breads
. When designing recipes where we need something to act like butter, things start to get complicated. Solid fats like butter and margarine are integral to things like
puff pastry
,
pie crust
,
shortbread
,
croissants
, danish dough and
certain cakes
. This is because in these cases the fat is used to coat the flour so gluten doesn't develop too much and also trap air bubbles to enhance leavening and texture. The only option in these instances is to turn to a margarine or similar vegan butter that is solid at room temperature and gets soft as it melts so it blends to one cohesive mass of dough.
Vegan Frosting Recipes

Mattie
6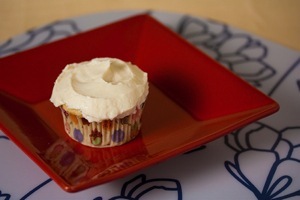 Use this smooth, creamy Rich Vegan Buttercream Frosting recipe for decadent
vegan cakes
where you want some buttery flavor to shine through. In my search for a truly decadent frosting that is also resistant to melting in warmer temperatures, I utilized the power of soy milk powder. (not to be confused with soy flour). Soy milk powder adds extraordinary creaminess while still allowing the frosting to remain firm. This allowed me to use a simple syrup (sugar and water) for a sweetener so the frosting is silky smooth. This vegan frosting also takes advantage of caramelizing sugar to the
thread
stage of 230F (110C) where it contributes a smooth velvety texture. Finally, I used Vegan Butter or margarine as the main fat due to it's affordability and availability.
Vegan Sauce Recipes

Mattie
2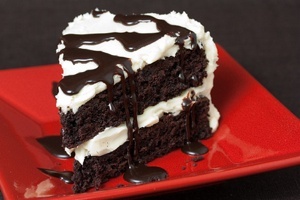 This seductive Vegan Double Chocolate Sauce is perfect drizzled on ice cream, cake or pretty much anything else. It's chocolate sauce. What could it possibly not be good on? This recipe uses the tried and true formula of semi-sweet chocolate, cocoa powder and espresso powder to bring out the most complex chocolate flavor possible. Pictured on
Vegan Double Chocolate Cake
with
Rich Vegan White Chocolate Frosting
.
Vegan Frosting Recipes

Mattie
3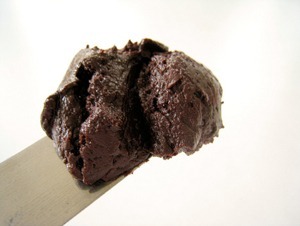 This Vegan Chocolate Velvet Frosting is extremely rich and smooth because it features non-dairy milk and arrowroot powder as it's base. Cocoa powder and just the right amount of powdered sugar allow this vegan frosting to burst at the seams with chocolate flavor.
4 results - showing 1 - 4