Favorites by Chocfanatic
Vegan Sponge Cake Recipes

Mattie
7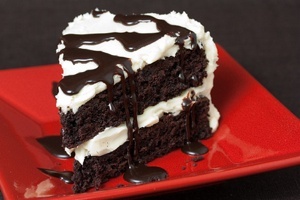 This Vegan Double Chocolate cake recipe has been specifically designed to deliver maximum chocolate flavor. It utilizes cocoa powder, semi-sweet chocolate and espresso for maximum flavor depth. Some of the flour is offset by cocoa powder, which would normally reduce the overall gluten content of the cake, making it crumbly. Using bread flour which has a higher than normal amount of gluten brings things back in balance, allowing us to pack this vegan cake with as much deep, complex chocolate flavor as possible. Pictured with Rich White Chocolate Frosting and
Vegan Double Chocolate Sauce
.
Vegan Cheesecake Recipes

Mattie
7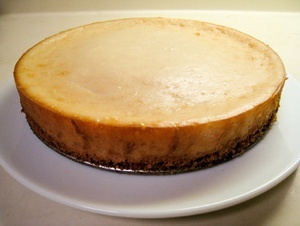 This is the classic vegan cheesecake recipe of dinner party legend. It relies on the amazing flavors of your favorite vegan cream cheese enhanced with a touch of non-dairy yogurt, non-dairy milk and just the right amount of flour for optimum flavor and texture. It's worth buying a spring form pan for.
Vegan Cookie Recipes

Mattie
40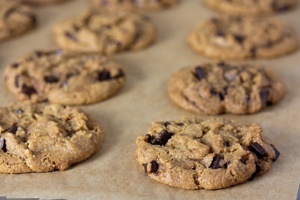 These Chewy Vegan Chocolate Chip Cookies are no nonsense soft, chewy chocolate chip cookies like your vegan grandma used to make. Over the years I've learned a lot about the art of cookie making and these are simple to make but still pack lots of flavor into a chewy, chocolatey chippity package. The secret to this cookie recipe is having just the right ratio of fat, water and
golden flax meal
. The molasses also adds chewiness and the cinnamon adds a touch of flavor complexity. Finally, the way the cookies are formed results in just the right shape. These cookies are also great for ice cream sandwiches.