Reviews written by razzldazzl23
3 results - showing 1 - 3
Yummo!
I honestly make these cupcakes at least once every 2 weeks because I love love love how moist & flavorful they are! It's real easy to make & if I need something to bring to a party these are it! I tried different frostings for this but just eating it without a frosting is delicious!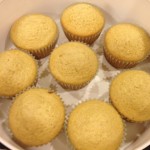 Vegan Sponge Cake Recipes
BY FAR THE BEST VEGAN CHOCOLATE CAKE!
One word for this recipe, Wondrous! Not only was this cake delish, it was so easy to make! I followed the recipe exact & did use 1 cup of coffee instead of the warm water. The coffee gave it a nice kick to it I thought. I used decaf coffee. I've already made this cake several times & got rave reviews from vegans & non-vegans. Every time I crave chocolate cake, I just make this recipe because the ingredients are already in the kitchen. Thank you for this recipe!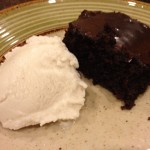 Vegan Sponge Cake Recipes
Great White Cake Recipe!
The cake came out nice and fluffy. I followed the recipe exact. I did use an 8x8 square pan instead because I don't have a cake pan (yet). Thank you for this amazing recipe!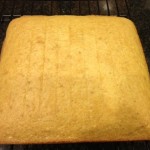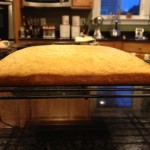 3 results - showing 1 - 3