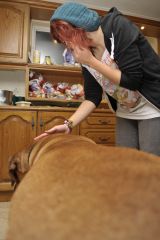 About Me
About Me
What are your interests?

Good cups of tea with chums, loud music, nature

What are your absolute favorite things to bake?

CAKE

What are your favorite vegan baked items to eat?

CAAAKE

What types of vegan baking are you trying to master?

To become the master chief of tasty treats

What kind of music have you been listening to lately?

Modest Mouse, Refused, Alexisonfire, Every Time I Die, At the Drive-In, Death Cab for Cutie, Animal Collective, The Sound of Animals Fighting, Buck 65, Jimmy Eat World, Bob Marley.... It goes on....

What shows or movies have you been into lately?

Rushmore, The Edukators, Howl's Moving Castle

What are your favorite books?

The Conquest of Bread, Making a Killing

What city do you live in?

What country do you live in?

Do you run any websites? If so, which ones?

<a href="http://veganfunk.blogspot.com/" target="_blank" rel="nofollow">http://veganfunk.blogspot.com/</a>

What's your Twitter username?

What do you do for a living?
Member since

Monday, 13 September 2010 06:25

Last online

5 years ago
My Favorites
No entries were found
My Reviews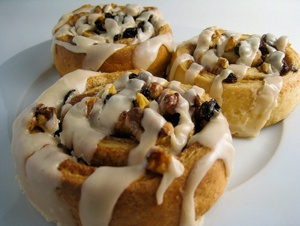 "Perfect! Doughy deliciousness! I've made cinnamon buns a few times..."
My Listings
No entries were found