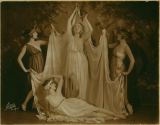 About Me
About Me
What are your interests?

Photography, style, traveling, cooking, reading, cocktails, picnics.

What kind of music have you been listening to lately?

Punkrock, electronic, Italo disco, Post punk Persian pop.

What shows or movies have you been into lately?

Mad Men, Bored to Death, Curb your Enthusiasm.

What city do you live in?

What state do you live in?

What country do you live in?
Member since

Thursday, 22 July 2010 10:35

Last online

5 years ago