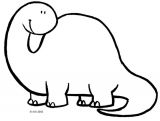 About Me
About Me
Please describe yourself

My name is Megan, I'm 16 years old, and love [vegan] baking :)
I've been a vegetarian since Jan, 2009, and plan on going vegan hopefully by the time I graduate

I want to own a vegan cafe when I'm older, and want to get in as much practice for baking as I can, but I have so many questions and want to learn everything I can about vegan and wholesome baking

What are your interests?

Er...baking :)
Music, art, nature, animals, knitting, sleeping, dreaming, writing, doodling, the environment, reading, recyclin yucky old chemistry notes I won't ever need anymore (hee hee), and so much more!

What kind of music have you been listening to lately?

Anything that sounds good, but I'm definitely not main stream when it comes to teenage music
I love the Beatles, the Frames, Talking Heads, Blondie, Joe Jackson, Elton John, and tons more :)

What shows or movies have you been into lately?

Once, Sweeney Todd, August Rush, Across The Universe, Nightmare Before Christmas, anything Charlie Brown

What are your favorite books?

Hm, where to start?
East, the Charlie Bone Series, Noughts and Crosses, Firefly Lane, Amelia Bedilia

What state do you live in?

What country do you live in?

What do you do for a living?
Member since

Wednesday, 16 June 2010 16:01

Last online

5 years ago
My Favorites
No entries were found
My Reviews
No entries were found
My Listings
No entries were found