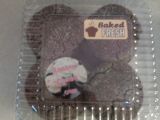 About Me
About Me
Please describe yourself

I'm a vegan home chef & baking connoisseur. I live in the "meat & potatoes" country also known as Chicagoland, with my fiancé, a chihuahua named Rose, and 2 playful cats, Storm and Ransom. I started a vegan baking business, Ransom Cakes, which specializes in vegan cupcakes and cookies. I'm an obsessive day-dreamer and inspire to one day own and operate my own vegan cafe and bakery.

What are your interests?

Explaining to people what I use instead of eggs, butter and milk and coyly smiling at their amazed faces as they bite into a vegan baked good. Obviously, I enjoy baking, cooking; I also love farmers markets, freshly and locally grown produce, and natural health.

What kind of music have you been listening to lately?

Sonic Youth!!!

What shows or movies have you been into lately?

the Office, Parks & Recreation, American Pickers, Carnivale

What are your favorite books?

The Vegan Table & the Joy of Vegan Baking, Veganomicon, Don't Feed the Bears, The Dirty South Cookbook/Hot Damn and Hell Yeah (Recipes for Hungry Banditos), Diet for a New America and Becoming Vegan (a great source for the supplemental and nutritional needs for vegans of all kinds), oh and... Harry Potter of course.

What city do you live in?

What state do you live in?

What country do you live in?

Do you run any websites? If so, which ones?

<a href="http://theransomcakefiles.blogspot.com/" target="_blank" rel="nofollow">http://theransomcakefiles.blogspot.com/</a>

What do you do for a living?
Member since

Sunday, 23 May 2010 15:50

Last online

5 years ago
My Favorites
No entries were found
My Reviews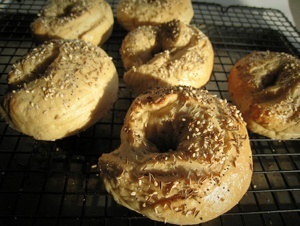 "I just made these bagels yesterday and they are delicious!..."
My Listings
No entries were found