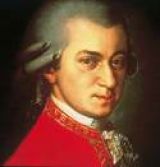 About Me
About Me
Please describe yourself

Long time Vegetarian, recent vegan, though have dabbled on and off for years. This time I have finally decided to draw a line in the sand and live according to what my heart tells me. And now that I have found the love of my life who also wants to share this lifestyle with me, I am confident that from now on I will be a happy and healthy lifetime vegan.

What are your interests?

Professionally, I sing Opera at the Metropolitan Opera in New York among other places. I am a HUGE classical music nerd and spend most non-cooking moments thinking about Schubert piano sonatas and Brahms chamber music. I am excited to join a vegan baking group because I LOVE to bake, especially breads.

What city do you live in?

What state do you live in?

What country do you live in?

Do you run any websites? If so, which ones?

What do you do for a living?
Member since

Thursday, 13 May 2010 19:44

Last online

5 years ago