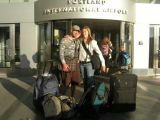 About Me
About Me
What are your interests?

Cooking, anything activity outdoors, yoga, reading, knitting, quilting, etc

What kind of music have you been listening to lately?

alternative, ska, jazz, blues

What country do you live in?

What do you do for a living?
Member since

Sunday, 18 April 2010 16:07

Last online

4 years ago
My Favorites
No entries were found
My Reviews
"I made this bread for a friend and it was..."
My Listings
No entries were found