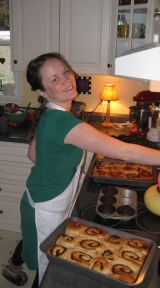 About Me
About Me
Please describe yourself

vegan mama

What are your interests?

Making yummy things for my family to eat.
Going to the beach with my family.
Traveling with my family.
Camping with my family.

My family :P

What kind of music have you been listening to lately?

I love all music..if its good :P

What shows or movies have you been into lately?

The fifth element
Spirited Away
Forest Gump
District 9
Ratatouille

What city do you live in?

What country do you live in?

Do you run any websites? If so, which ones?
Member since

Saturday, 10 April 2010 04:29

Last online

6 years ago