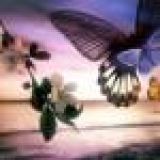 About Me
About Me
Please describe yourself

funny and easy going, diverse

What are your interests?

reading, crochet, baking, photography

What kind of music have you been listening to lately?

james taylor, ray lamontagne, the eagles, the beatles, jeff buckley, jack johnson, flogging molly, john legend, miles davis, ella fitzgeralf, frank sinatra, etc.

What shows or movies have you been into lately?

tv- lost and top chef, movies: pride and prejudice (bbc), monty python and the holy grail, the new star trek movie! gilda, the big chill

What are your favorite books?

mansfield park, jane austen; coast road, barbara delinsky; all mary higgins clark; any mkystery i can get my hands on

What city do you live in?

What state do you live in?

What country do you live in?
Member since

Sunday, 02 August 2009 03:42

Last online

5 years ago
My Favorites
No entries were found
My Reviews
No entries were found
My Listings
No entries were found