About Me
About Me
Please describe yourself

I have always been passionate about baking and cooking, I love nature and always considered myself an animal lover until my recent awakening when I finally realised that my actions and lifestyle were not aligned with my morals and beliefs!
Becoming a vegan has been the best decision of my life and I feel whole now.

What are your interests?

Baking, Poi, Music, Nature, Spending time with my 14 month old daughter.
I have always been interested to know more about the natural origins of food and enjoy being able to create things from scratch.

What are your absolute favorite things to bake?

Croissants, Cakes, Cookies, naughty sweet things. Bread and Pizza!

What are your favorite vegan baked items to eat?

Cakes, Cookies, Pastry's, Bread, Pizza...

What types of vegan baking are you trying to master?

Pain au chocolate. Cakes.

What kind of music have you been listening to lately?

Bright Eyes, Shinedown, Eminem, Pink Floyd (don't listen to it that often now but a lifetime favourite!), Tom Petty- Freefalling (fav song!)

What shows or movies have you been into lately?

Most of Tom Hanks epic films... Green Mile, Castaway, Forest Gump, Cloud Atlas.
Stand up, 8 out of ten cats, would I lie to you, Mock the week, Russel Howard.

What are your favorite books?

Castaway, Lucy Irvine. The Little Grey Men, Denys Watkins-Pitchford . Conversations with god, Neil Donald Walsh. Cookery books!

What city do you live in?

What state do you live in?

What country do you live in?

What do you do for a living?
Member since

Wednesday, 06 March 2013 09:54

Last online

3 years ago
My Favorites
No entries were found
My Reviews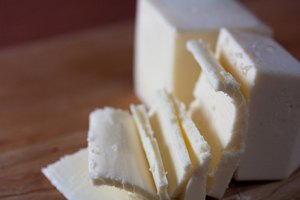 "Firstly, Thank you so much for this recipe. I have..."
My Listings
No entries were found