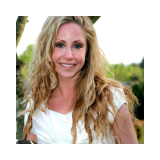 About Me
About Me
What are your interests?

baking, old movies, animals, veganism

What are your absolute favorite things to bake?

bread, pies, cakes

What are your favorite vegan baked items to eat?

bread, pies, brownies & bars

What types of vegan baking are you trying to master?

bread and pies

What country do you live in?

Do you run any websites? If so, which ones?

What's your Twitter username?

What do you do for a living?
Member since

Thursday, 21 February 2013 11:26

Last online

12 months ago
Non-vegans agree these are excellent!!

I brought two plates of these to a dessert party last night. I was the only vegan in the group, and didn't mention ahead of time that the cookies were vegan. The first plate was gone like THAT! When I mentioned the cookies were vegan no one could believe it! The party hosts asked if they could keep (what little remained of) the second plate. Thanks for making recipes like these that help spread...
My Favorites
No entries were found