About Me
About Me
Please describe yourself

I'm a wife and mother of 2 beautiful boys. I am a classically trained chef but my passion is healthy clean food

What are your interests?

I train in Muay Thai and love to reinvent recinpes into healthier meals.

What are your absolute favorite things to bake?

breads

What are your favorite vegan baked items to eat?

Cookies

What types of vegan baking are you trying to master?

successful vegan baking! my family is not Full Vegan but we do 2 to 3 days a week vegan and we have Vegan relatives so i want to learn and master as much as possible

What kind of music have you been listening to lately?

I really like all kinds

What shows or movies have you been into lately?

Enjoying Downton Abbey

What are your favorite books?

Still love the Chronicles of Narnia Series. CUrrently reading them to my boys right now

What country do you live in?
Member since

Sunday, 17 February 2013 07:56

Last online

3 years ago
My Favorites
No entries were found
My Reviews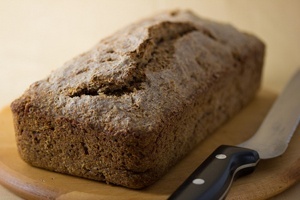 "This was so easy and so delicious. I've tried other..."
My Listings
No entries were found