About Me
No personal information is shared.
Member since

Friday, 15 February 2013 05:18

Last online

1 year ago
Hi, I have a recipe for chocolate frosting that tastes very good, but for some reason, I am left with white streaks and a shaggy texture when I've finished incorporating and beating all ingredients. Here is the recipe: 3 1/2 cups confectioners s...

Not sure where to post this question. I already posted on the article for making vegan butter, but perhaps, I could get an answer here more quickly. I would like to thaw my homemade vegan butter (delicious!!) that's in my freezer to use in a cookie recipe that calls for softened butter. How long is safe to leave my vegan butter out on the counter to thaw? Thanks for your help.
My Favorites
No entries were found
My Reviews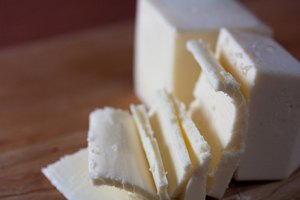 "I've made this recipe and it is terrific! The first..."
My Listings
No entries were found