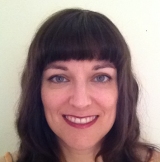 About Me
About Me
Please describe yourself

I love to bake, share, and eat vegan goodies.

What are your interests?

Baking, knitting, tap dancing

What are your absolute favorite things to bake?

Bread, cookies, pizza

What are your favorite vegan baked items to eat?

All of them

What types of vegan baking are you trying to master?

I want to attempt croissants. I love them but it is very hard to find vegan versions to buy.

What kind of music have you been listening to lately?

All kinds, but my favorite radio station is WXRT.

What shows or movies have you been into lately?

TV: Community, New Girl
Movies: too numerous to list

What are your favorite books?

All Jane Austen

What city do you live in?

What state do you live in?

What country do you live in?

What's your Twitter username?

What do you do for a living?
Member since

Wednesday, 13 February 2013 14:32

Last online

3 years ago
My Reviews
No entries were found
My Listings
No entries were found